Location: Phoenix, AZ
Item Description:
Here it is- If you are looking for a turn key, well-built, high horsepower ZX3, this is the one. Everything in the motor has been recently been gone through as of December 2012. Vik at FSWerks torn it down and inspected everything. It's got a clean bill of health with new maintenance items, sensors, etc. The motor itself was built about 2 yrs ago and had lots of new items installed at that time (timing chain, guides, new valves, etc) when it was done. I had Vik do some work a couple months ago due to some coolant consumption. He milled the head, installed a new head gasket and did a physical inspection of the internals, as well as a compression check and leakdown check. Everything is within spec. I additionally asked him go through the rest of the car and gave him the green light to fix any issues he found. I have receipts for the work performed… it was a little over 3K in parts and labor. You should be able to start this car every morning and just enjoy it. This is a one-owner car as well.
Here is the list of modifications that I remember. I do have receipts for a lot of these things, but perhaps not all. There are of course lots of other things that have been replaced over time (OEM items) that are not listed here.
Engine/Engine Management:
2.3L Duratec Focus ZX3 "S"
387whp/327trq 91/100 mix on a 91 octane map
9.0:1 compression CP pistons
Cosworth intake manifold
Cosworth rod bearings
Eagle rods
Ranger crank
F2 oil baffle
F2 balance shaft delete
Crane stg 1 camshafts
Crane valvesprings
FSWerks Stage 2 turbo kit w/ GT2871R
FSWerks upgraded large front mount intercooler
FSWerks bypass valve
FSWerks 3" downpipe
Tuned by Randy @ FSWerks
60 lb Siemens injectors
2.5" Borla Exhaust
Apexi AVCR electronic boost controller
AEM UEGO wideband gauge
AEM electronic boost gauge
Drivetrain/Brakes:
Exedy Hyper Single clutch
Torsen T2 differential
SVT front and rear brake conversion
Suspension/Chassis:
VF Engineering rear transmission mount
VF Engineering passenger engine mount
Eibach rear Sportline springs
Eibach front Pro-Kit springs
Eibach front and rear Pro-Kit dampers
Moog front sway bar end links
Auto-X ZTS adjustable rear swaybar
Ford Racing adjustable rear subframe
Rear adjustable camber arms
G-Line 17x8 wheels
235-40-17 Dunlop Star Specs
Exterior:
Custom front bumper (shaved)
Eagle Eyes projector headlights w/ custom eyelids
SAP rear bumper
"Cosworth" running door decals
35% tint all around
Interior:
Sparco Fighter seats (driver & passenger)
Sparco Globe-X shift knob
Sparco shift gaiter
Red LED instrument cluster conversion
Instrument tachometer swap (mileage is not accurate)
Custom rear seat delete w/ carpeted parcel floor and hinged shelf
Alpine deck w/ iPod attachement
Pioneer 6x8 speakers
Misc: windshield wipers & motor have been removed (EBC solenoid is mounted in its place)
The bad: NOTHING. This car is 99% perfect. There isn't even a door ding on it. I use Zaino products on it as well.
Asking Price: $8500
PRICE DROP $7995
Pictures:
See the time stamp on the attached dyno sheet (when I picked it up last from FSWerks)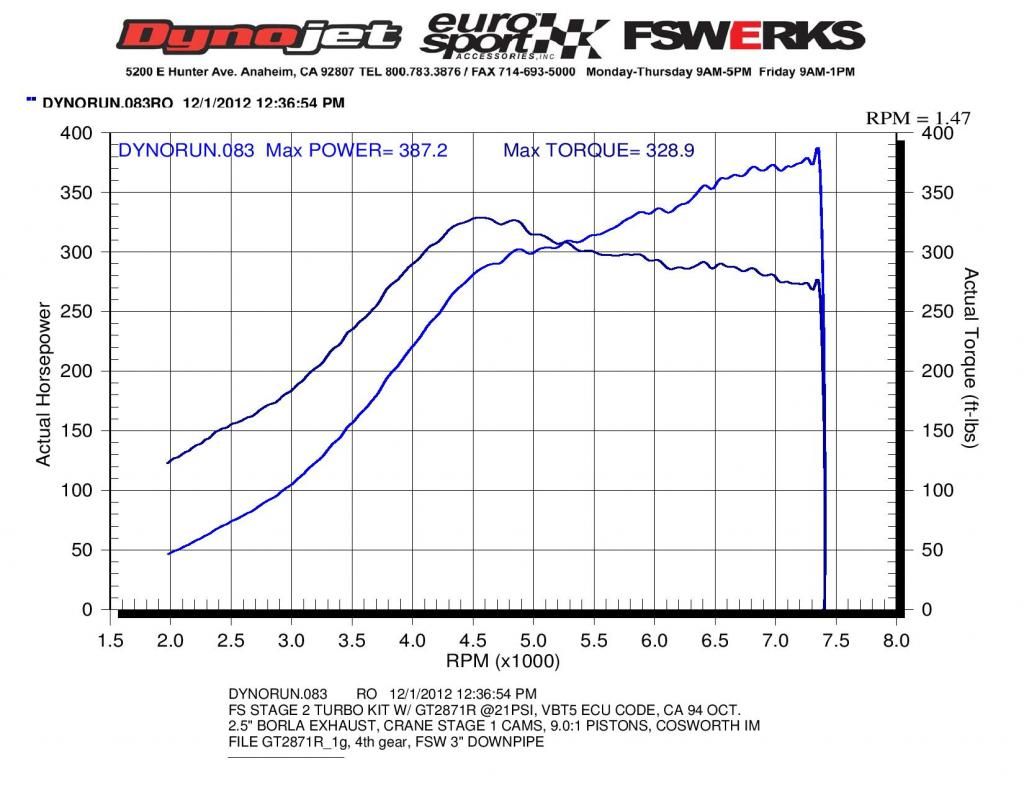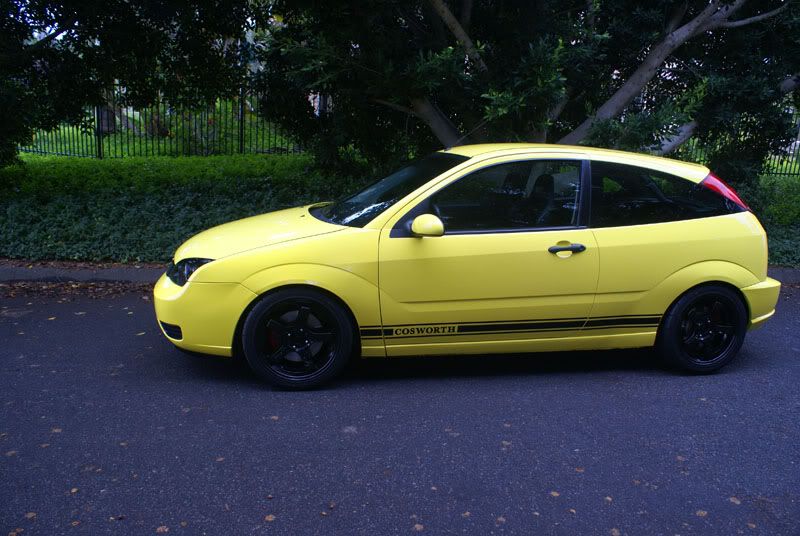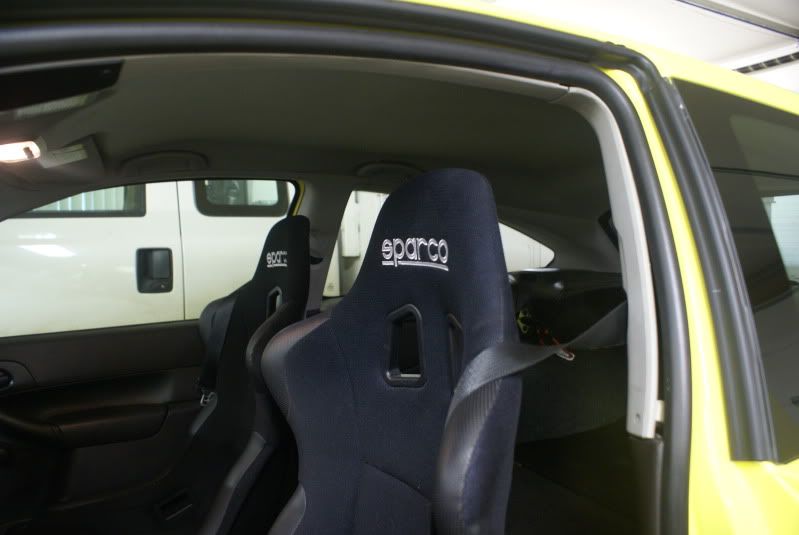 Girl not included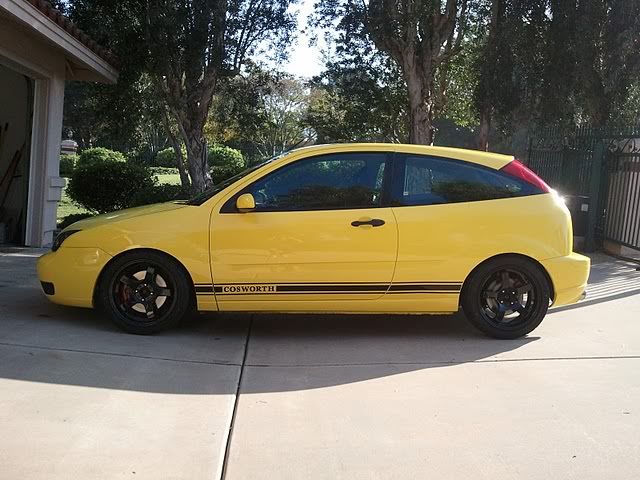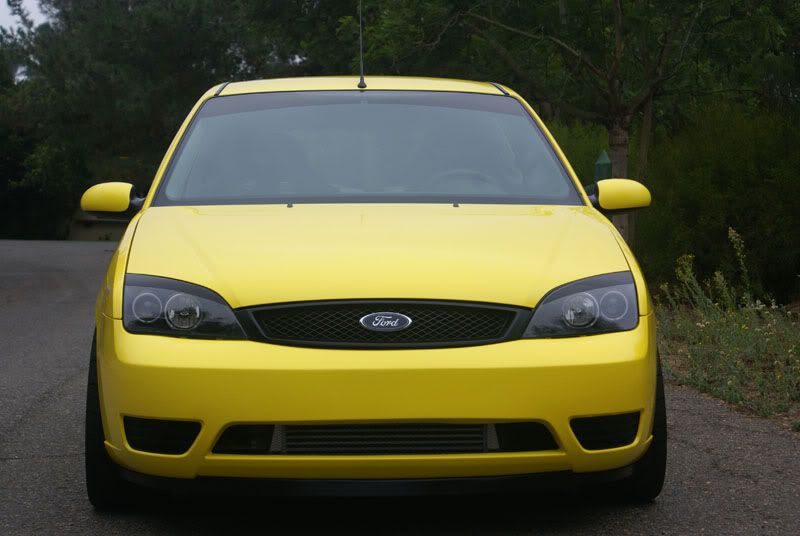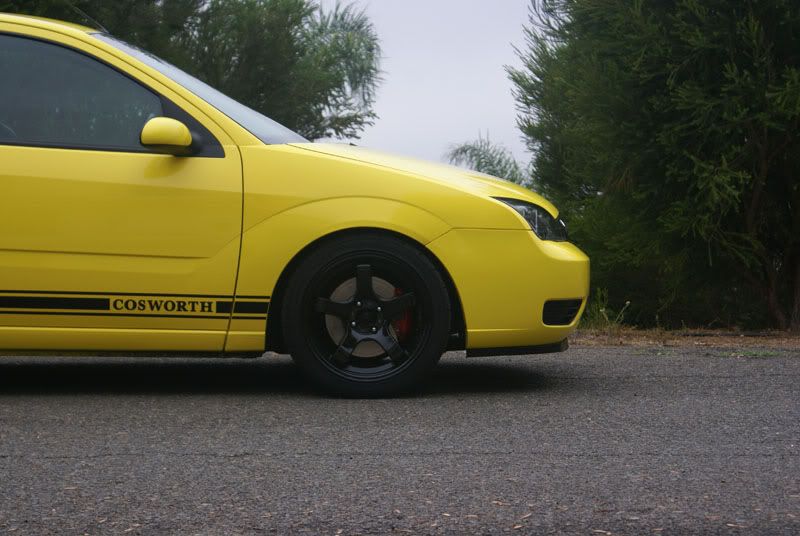 Some things have changed in the engine bay since this picture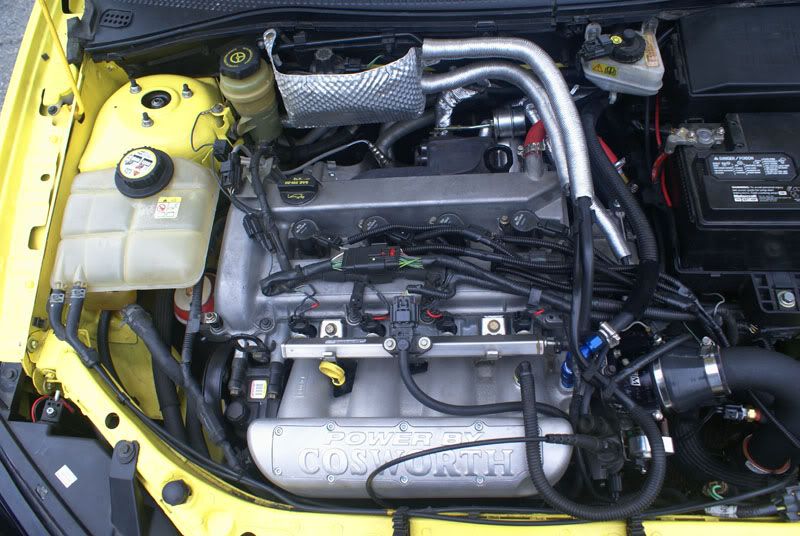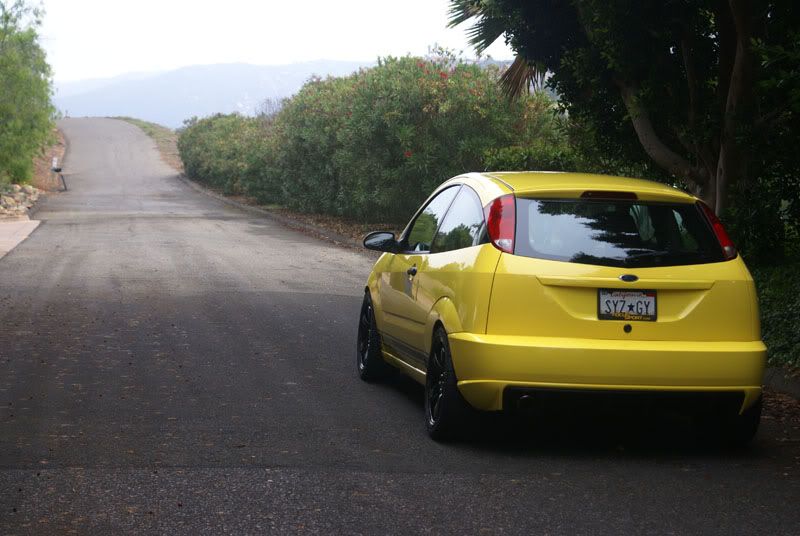 Any questions, feel free to ask. I will tell you anything you want to know about it.