Discussion Starter
•
#1
•
Hey guys,
My name is Alex, and I have been machining parts for the focus guys for a couple years now. I have decided to consolidate all the items I sell into one thread, so that it is easier for everyone to see what I make, and hopefully be able to help a few more of you guys out.
All of my parts are made to order, and usually require a 2 week lead time, since everything I make is machined by me, on conventional/manual machines. This is how I am able to keep my prices low, and my parts always available. I don't usually carry items in stock, but because I can machine single orders at a time, my parts will ALWAYS be available, and will never be discontinued.
Quick list of all of my products:
- Delrin rear shock mount shims
- Delrin steering rack bushings
- Aluminum steering rack bushings
- Aluminum shifter base bushings
- Delrin shifter cable bushings
- Wheel bolt pattern conversions to 4x100 or 5x108
- ****More to be added later****
I am located in Monrovia, CA
You can contact me via:
-Private Message
-Email
[email protected]
-Text (626) 203-2058
-Facebook Page Facebook.com/alexthemachinist
Delrin Rear Shock Mount Shims
These are delrin shims that you insert into the top mount of your rear shocks for the 2000-2007 Focus guys, and possibly the 2008-2011 as well. The Focus' suspension was built with comfort in mind, so the factory built in an almost ¼" air gap in the rear shock mounts, so that you would not feel tiny bumps. The problem with this is that the shocks now have to travel ¼" before being able to actually do their job. These shims remove/take-up that air gap and make it so that you get the best response out of your rear suspension. These sell for $20 shipped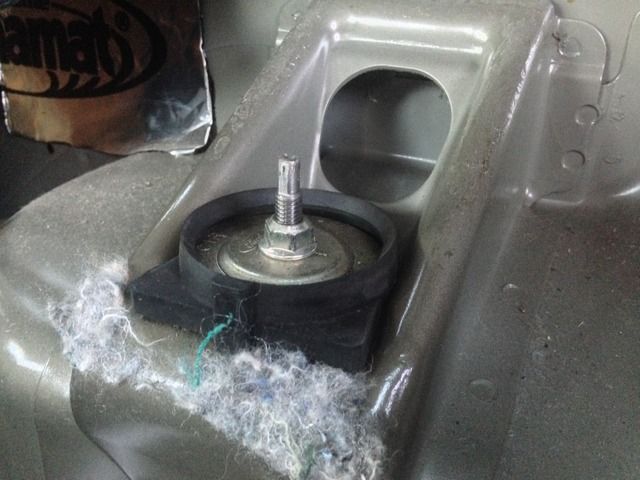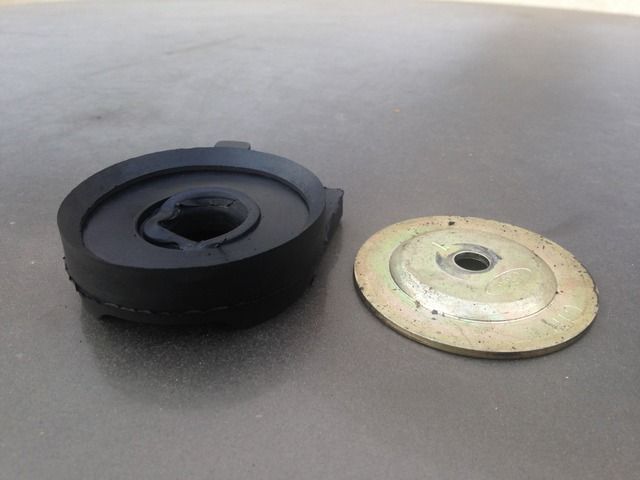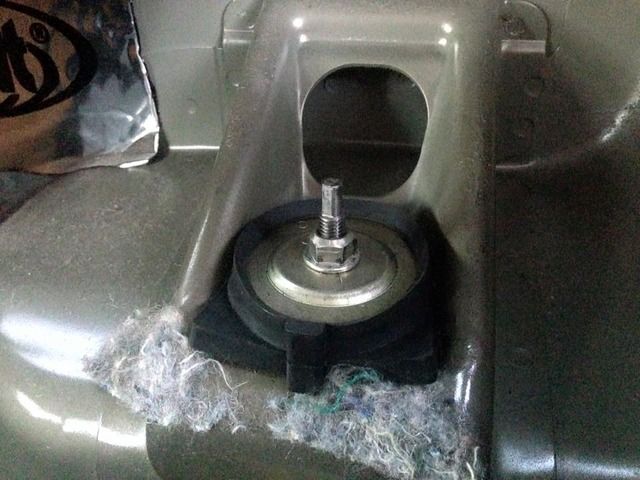 Delrin or Aluminum Steering Rack Bushings
These are solid bushings meant to replace the factory rubber bushings in the power steering rack of the 2000-2011 Focus. They are available in Delrin, for street/track use, and Aluminum for track/rally use. Like with motor mounts, the factory uses rubber to dampen any noise or vibration to the body. The problem with rubber, is that it is squishy, and allows the rack to actually load up before translating your steering to the wheels, and also allows vibration under high speed cornering. These solid bushings improve the steering feel and accuracy of our cars, by eliminating any give in the steering rack, making the wheels go exactly where you point them, the moment you turn the wheel, as well as preventing linear give under high speed cornering. They are available in Delrin for $50 shipped, and Aluminum for $40 shipped. (I also have them available for the 2012+ Fiesta/St, Some Volvos, and soon the 2012+ Focus/ST)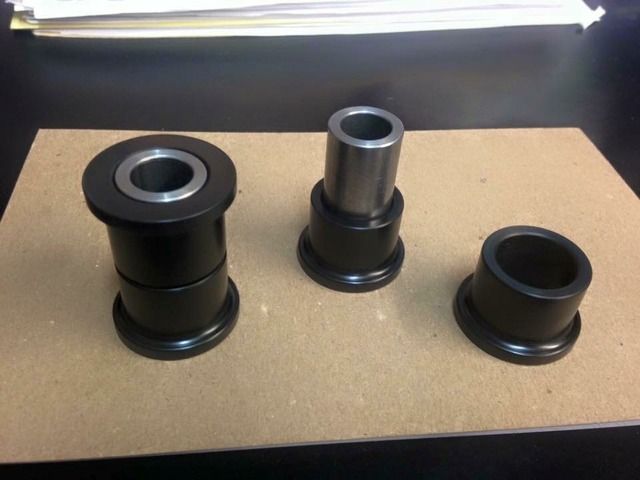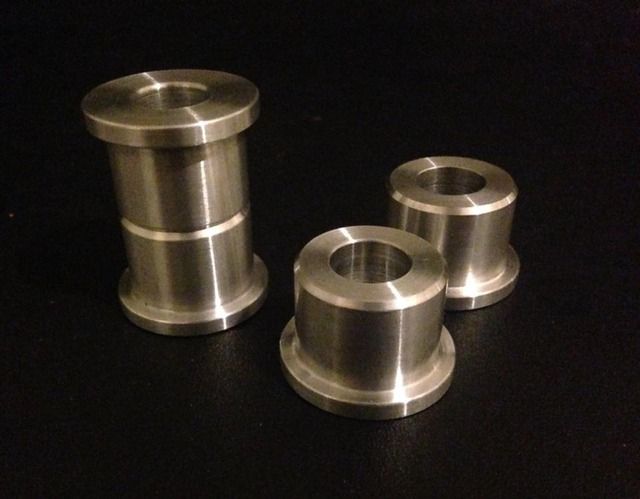 Aluminum Shifter Base Bushings
These are aluminum bushings that replace the factory rubber bushings on the shifter body of the 2000-2011 Focus. These bushings firm up the feel of the shifter, to allow faster, and more engaging shifts, because everyone like a squishy shifter about as much as they like a limp handshake. These sell for $20 shipped, and are a great compliment to delrin shifter cable bushings.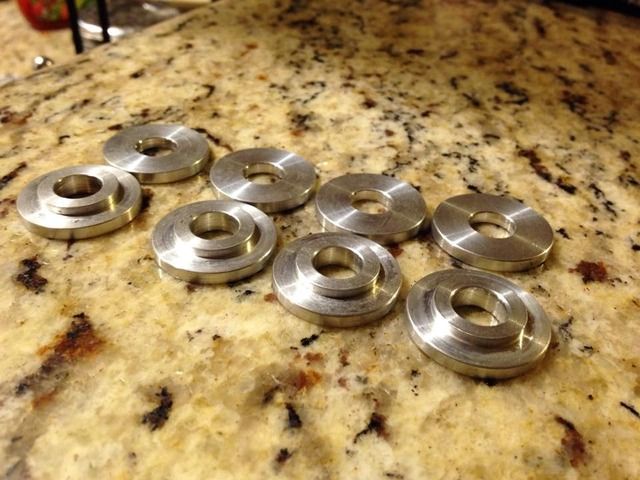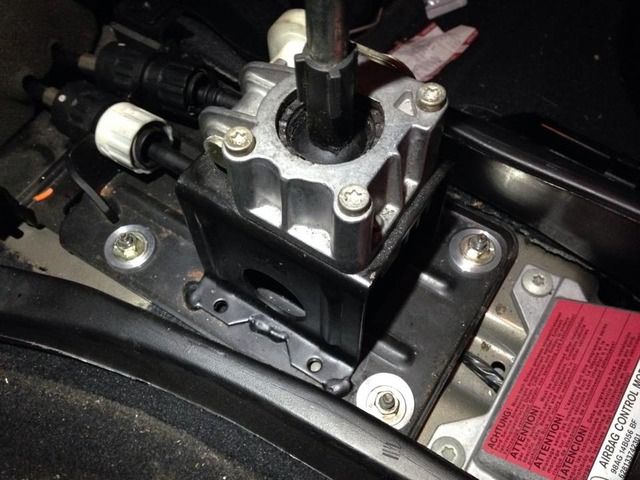 Delrin Shifter Cable Bushings
These are Delrin bushings that replace the factory rubber bushings on the shifter cable ends of all 2000-2011 Focus. These are the biggest upgrade you can do for your shifter. They hugely improve the accuracy and feel of your shifts, removing any bushing give, and if combined with solid shifter base bushings and a short throw shifter, make your shifter feel like a bolt action rifle! These require permanent removal of the factory rubber bushings. I also sell as a package, pre-installed in new cables for no hassle installation. These kits sell for $65-$100 depending on your options.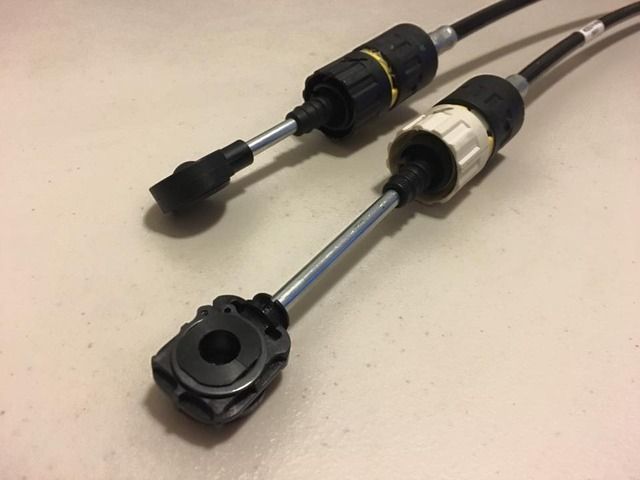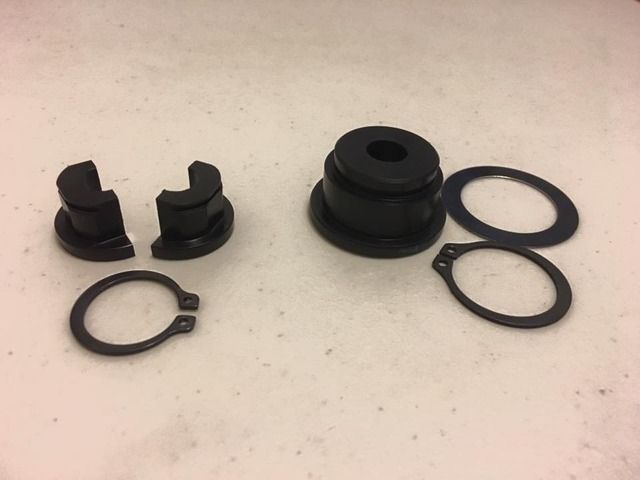 Bolt Pattern Conversions to 4x100 or 5x108
I noticed a lot of people complaining about the fact that there is a very slim selection of nice wheels for our cars, so I decided to do something about it. I can re-drill the hubs and rotors on our cars to change them to the very common 4x100 pattern, or to the 5x108 pattern found on the 2012+ Focus, as well as many other Fords, Volvos, and other makes. The best part about this conversion, is that it gives you two useable bolt pattern that you can switch between by simply swapping the studs. I sell the conversion as kits that come with new hubs, wheel bearings, and rotors/drums. The price of these depends on your year and brake style, but usually averages round $450 shipped.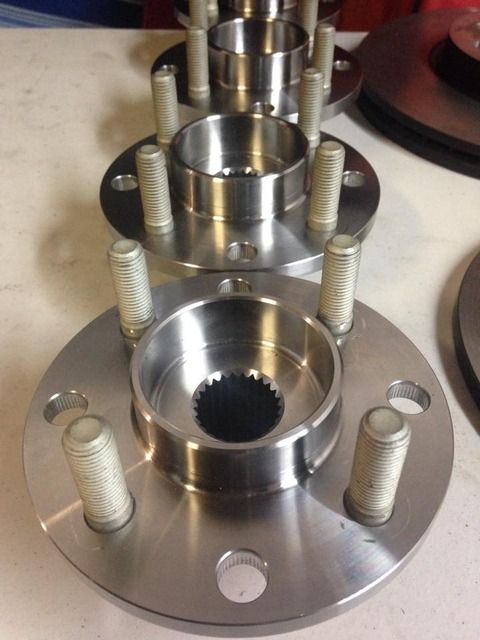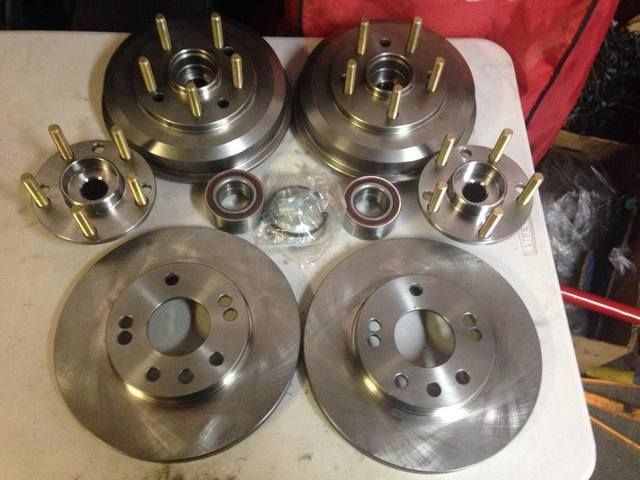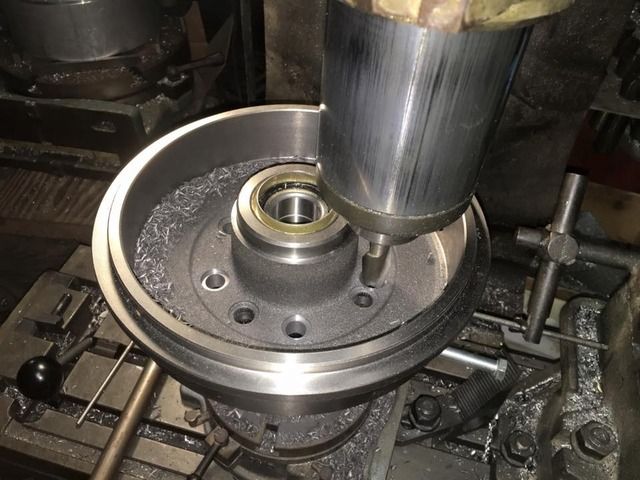 Thanks guys for checking out my stuff. I am constantly looking for new projects, and would love to hear your suggestions!
I am looking for a retail seller for my products. I have a lot of people that love my products, and have reviewed them very highly, but due to the cost of advertisement, my audience is very limited and I usually get less than one order a week. If anyone out there has a store or online store that would like to sell my products, please contact me, and I will get you supplier pricing. I would love to see my products on more people's cars, and would love the help.