Back from the dead, rwd turbo duratec build
Havent been on here in a few years. My car has been parked for those few years other then the occasional glory burn outs around the block. It's last Dyno was 406whp and was still on the base tune. Here is a list of mods it has or had when I parked it.
Duratec 2.3
9.5:1 super tech pistons
Eagle rods
Gt3071r .63 ar turbo
Crane stage 1 cams/valve springs
Hks intercooler
Msd dis 4 ignition/2 step
Custom turbo manifold
Cosworth intake manifold
750cc rc injectors
Tuned by randy
Transmission
4.06 final drive
Torsen lsd
Exedy clutch/flywheel
Here is what I have so far for the new rwd build.
T5 wc transmission fox body with bell housing adapter
Using focus pressure plate/flywheel with a disc from an svo 2.3 fox body mustang
Hydraulic slave cylinder conversion for the t5
Manual front mounted steering rack from a fox body mustang
Plans for the rest is a cobra irs rear end, fuel cell, focus coil overs.
Here is what she looks after collecting dust for 4 years....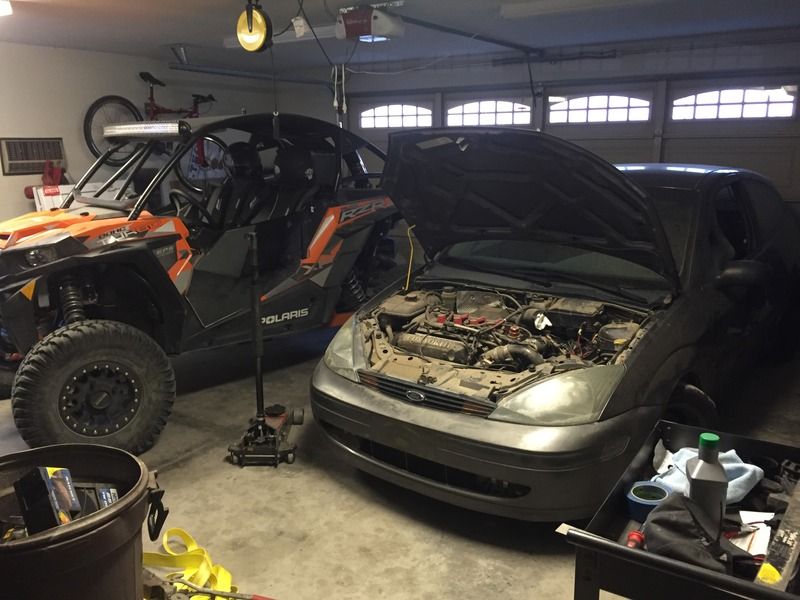 Here is where I am at now.