Discussion Starter
•
#1
•
This was a project I did last week. I have wanted better front brakes on my Focus, but not finding good deals on used SVT setups, and new ones were more than I could justify spending, I decided to make my own brackets to mount Mustang 99-04 pbr calipers over Focus SVT rotors, using the base model 2000-2004 steering knuckles. I am not the first to use this specific approach, but I wanted to show the results. Been driving on the setup since Saturday, the improvement in braking over the 10.15" rotors is unbelievable.
Two used mustang Calipers off craigslist: $40
Two new rotors at NAPA: $100
Two new front brake hoses: $25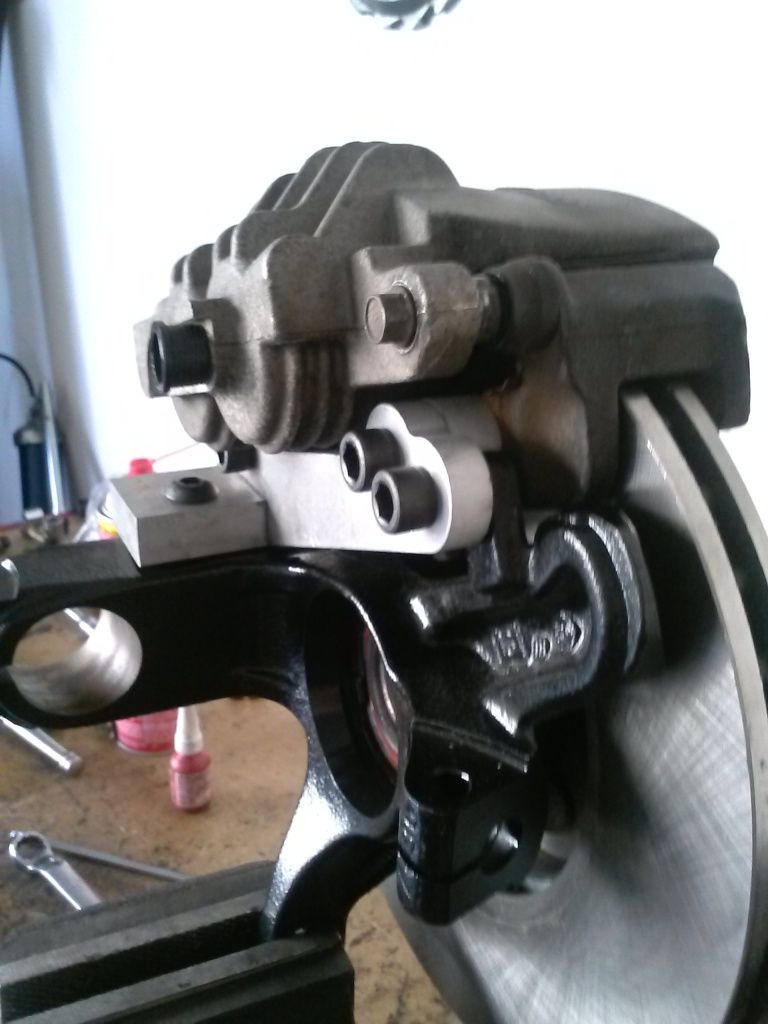 It was required to trim the old caliper mount off the knuckle, redrill and tap the lower caliper mount bolt to M12, and drill one through hole for the upper mounting block. I bought a used set of knuckles to modify while making the brackets so I could keep driving my Focus during the project. The only other md necessary is to use and adapter fitting to convert the Focus 10mm brake line threads to 3/8-24 to match the Mustang hoses. I decided to just cut the 10mm line nut off the hardline, replace it with a 3/8-24 nut, and make a new flare.