Discussion Starter
•
#1
•
Lots of times, You acquire a part that could be cool or would work with a couple modifications......but most people lack the know-how and/or means to make a part work....I'll show you how with readily available supplies.
So, let's say you get this wing that ALMOST fits the car....as in it covers the brake light which you want to retain.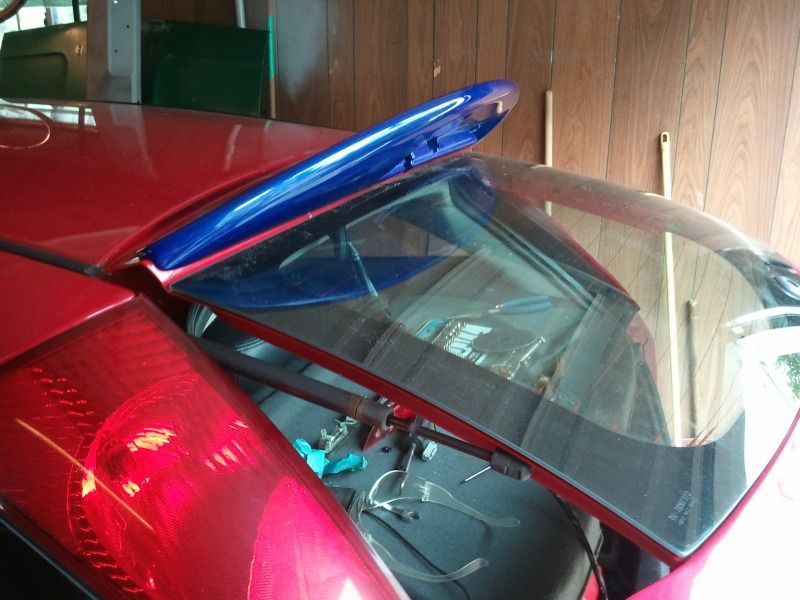 DON'T FRET! It CAN be done....
would you look at that, my stock wing has this nice recess in it for the brake light....too bad this new wing doesn't have that
WAIT! I CAN MOLD IT!
step one: cover the area you're trying to copy in tin foil and smooth it as best as possible. tape all of your seams WELL.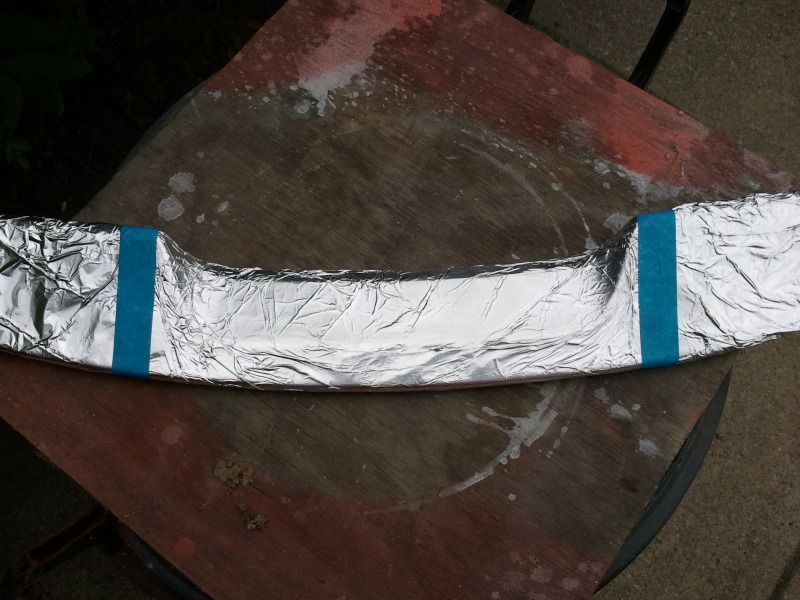 step two (and three): wax the tin foil, even a "quick wax" or "wax as you dry" spray product will be a big help in removal.
then lay some fiberglass matt on there and wet it out with resin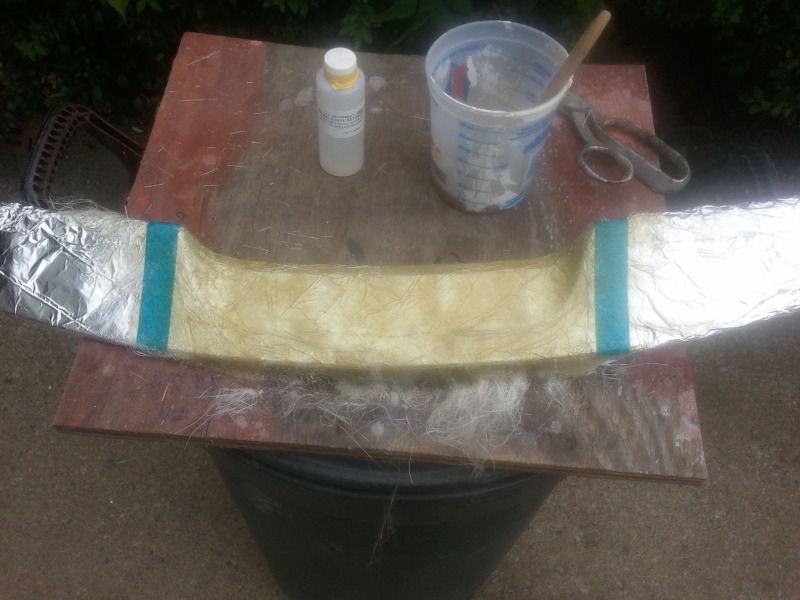 Now, once it has cured, pop it off and trim it up. then trim the part you're modifying to receive the piece you just made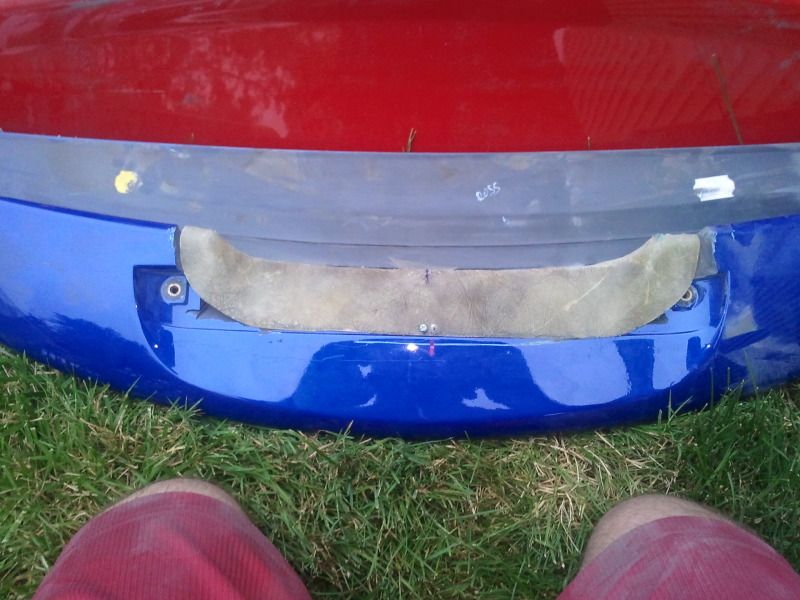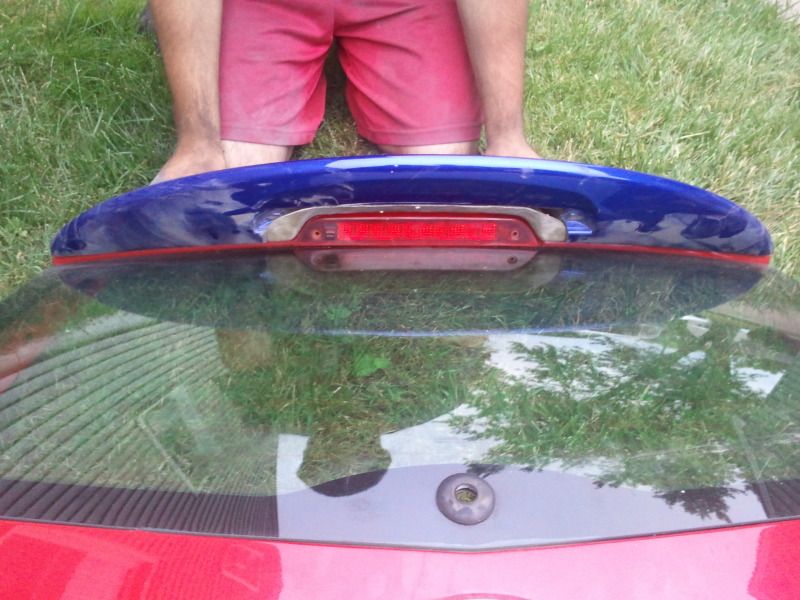 well would you look at that! that'll do nicely.
Now, to finish off, you need some two-part epoxy that will bond to both plastic AND fiberglass. Any areas that need A LOT of work, I like using an epoxy stick/putty like so: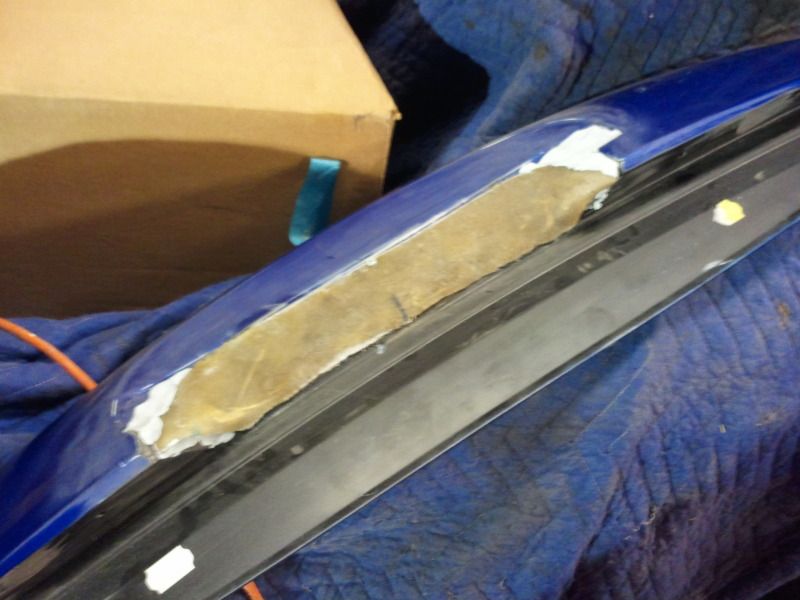 use the liquid two-part stuff on all the surfaces that actually touch, then for gaps and shaping use the putty.
Then sand everything into shape with some 80-grit paper to start, then work down to 180, 220, and 320.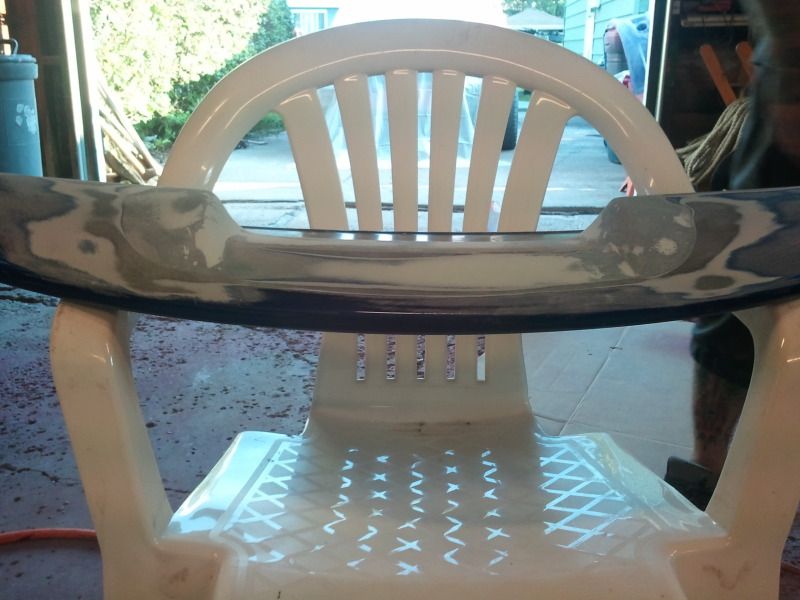 then after 320 you can move on to high-build/filler primer
then once that dries, wet-sand with 400 and 600 to be sure you have the shapes nice and smooth, then move on to paint
Now you can enjoy your new wing fitting just the way you always dreamed of