Discussion Starter
•
#1
•
So, I thought this could be a beneficial read for those of you who crack/break your SVT sideskirts or get a bumper banged up. I'm using pics from an RS sideskirt I acquired that has been busted up at one end into 4 pieces.
As long as you have most of the bigger pieces when something actually breaks up (not just cracks) you can make do with some small gaps or chips missing. I was lucky that everything was there for this particular repair.
The first step is to remove all paint from the edges of where your going to stitch back together. Do the same on the back....having the plastic roughed up will help bonding. I like using a nylon abrasive wheel on a die-grinder because it doesn't destroy my fingers if I nip them while holding the parts. you also want to sort of bevel the top edge a bit to give more bonding surface for your urethane epoxy later.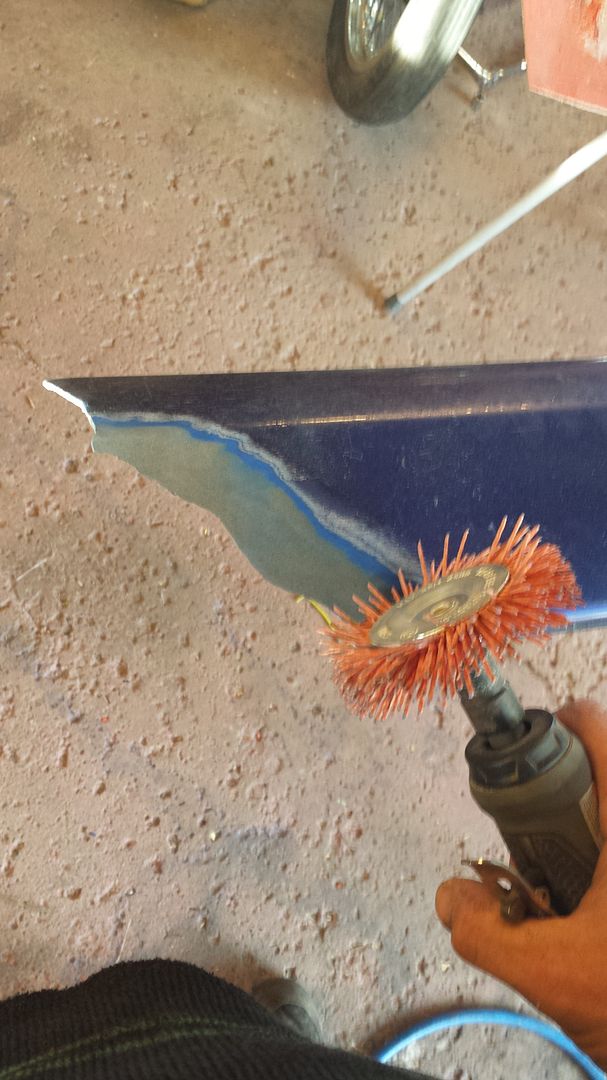 Here's the pieces all prepped for repair, and the materials needed for this repair: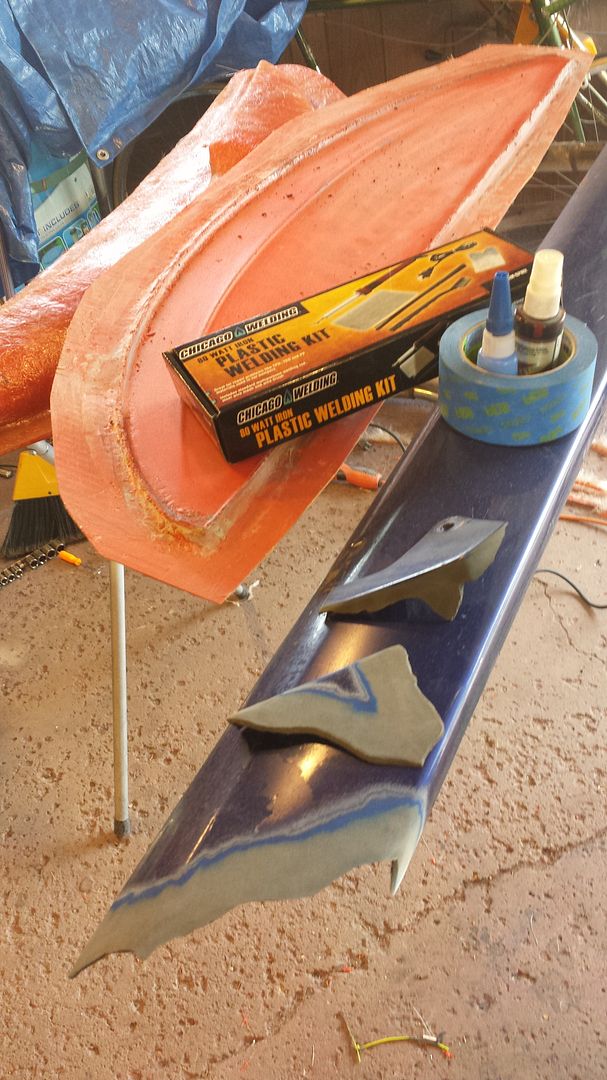 As you can see in the picture, I've purchased:
-Harbor Freight $15 plastic welding kit
-wide roll of 3M masking tape
-gel super glue
-instant set for super glue (bought at a hobby store, instantly dries/hardens/cures the glue so you don't have to hold for set)
-Bumper repair kit (not shown, consists of some wire screen, urethane epoxy, urethane body filler, and a spreader)
So, next step is to get all your broken bits into their homes and superglue them in place for now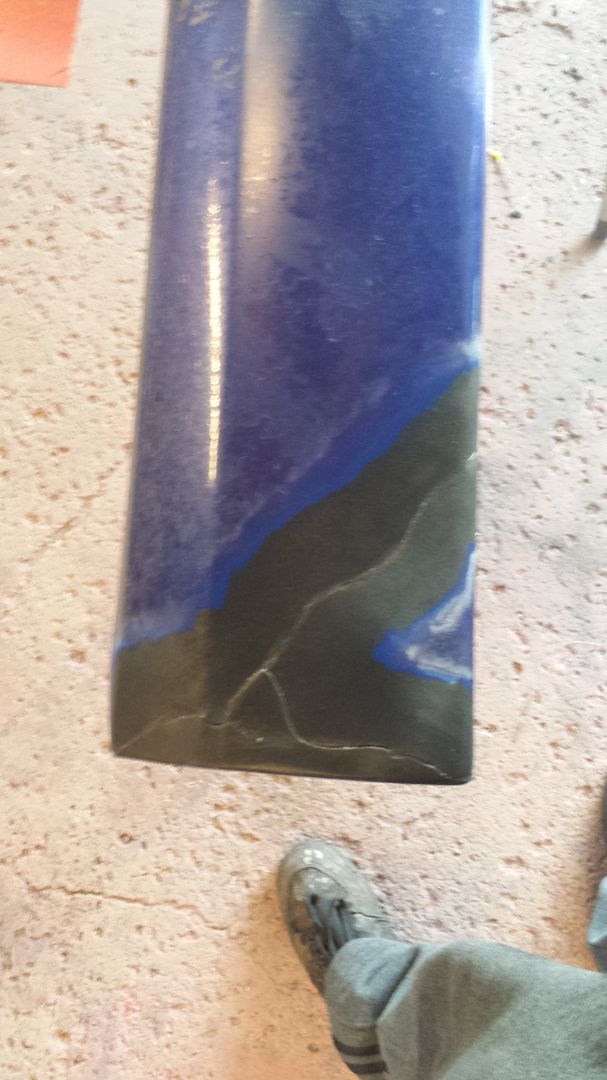 I like to tape everything in place at this point just in case the glue isn't enough to hold it all in place while I'm working on the backside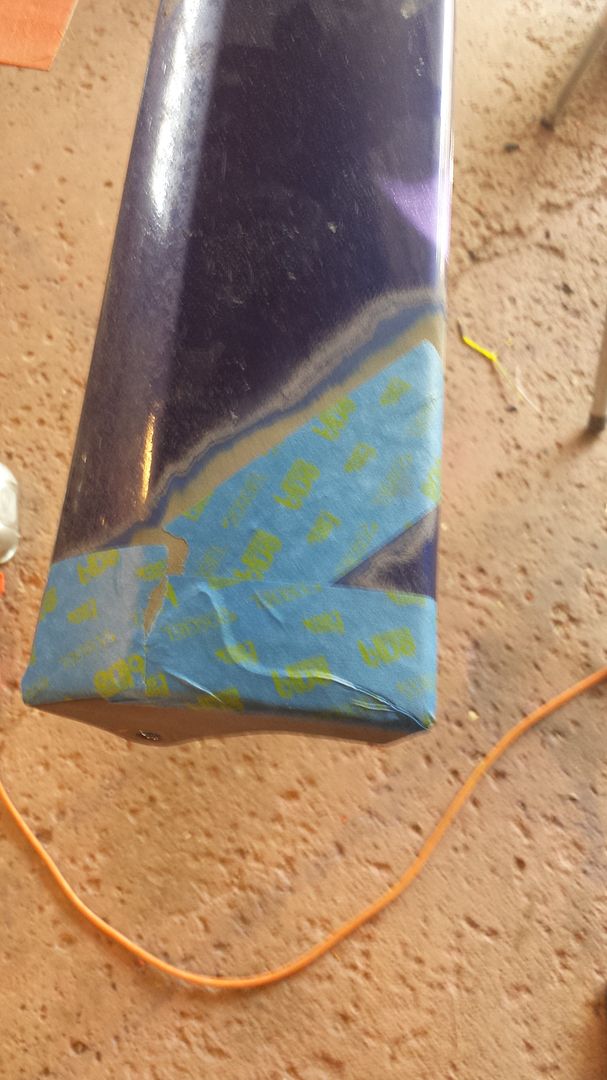 Here you can see the back where I hit with they nylon abrasive wheel, and I've cleaned with prep-all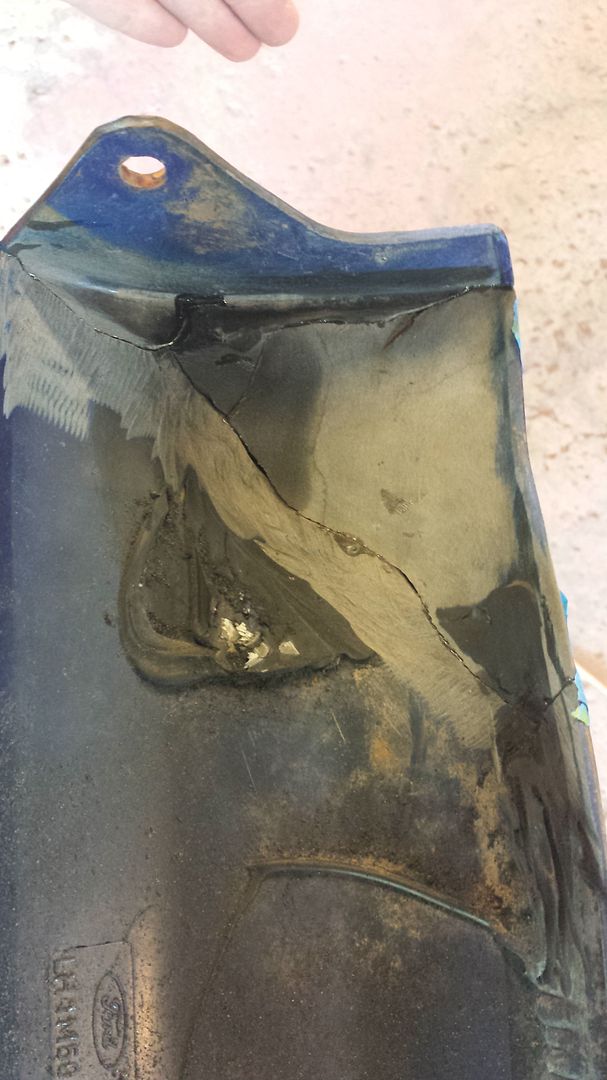 Time to plastic weld the seams. Start by getting both sides of the crack soft and almost melted, then introduce some of the filler stick supplied with the plastic welding kit. Work the mixture in a circular motion along the crack to stitch together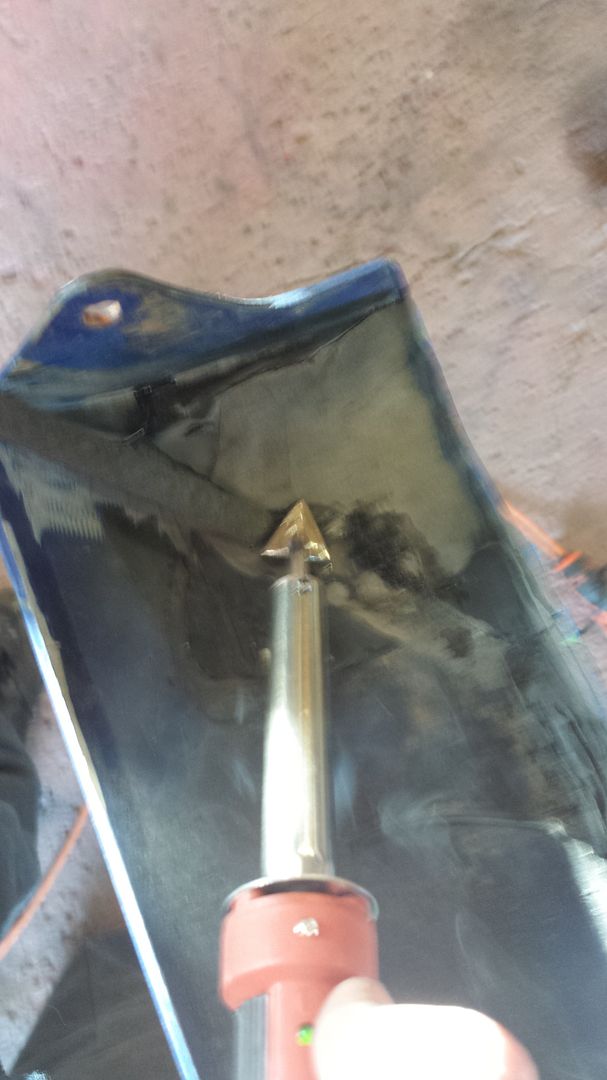 Will look similar to this when done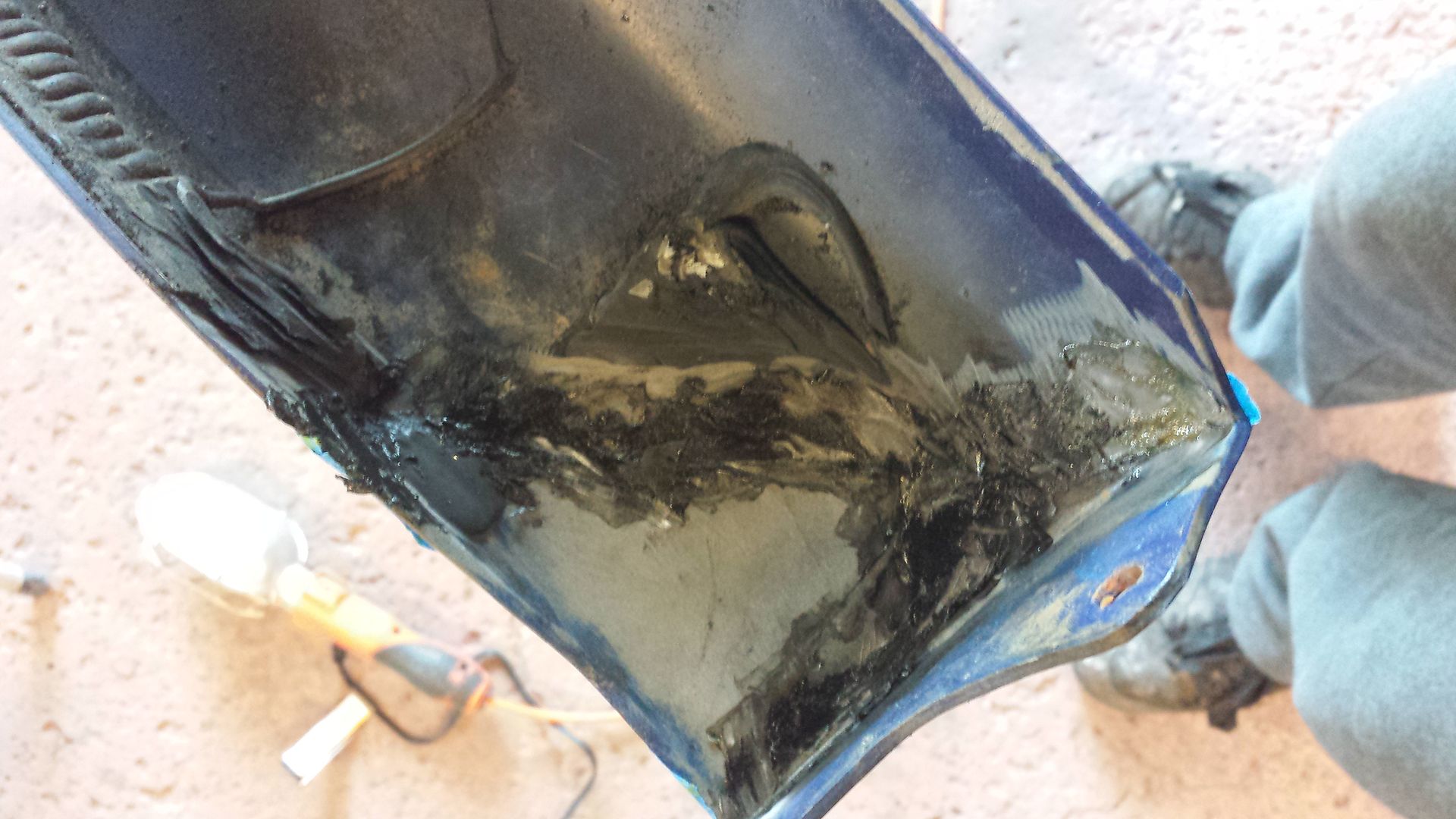 At this point, flip your part back over to the front side and use a dremel to bevel into your seams/cracks to prep for urethane epoxy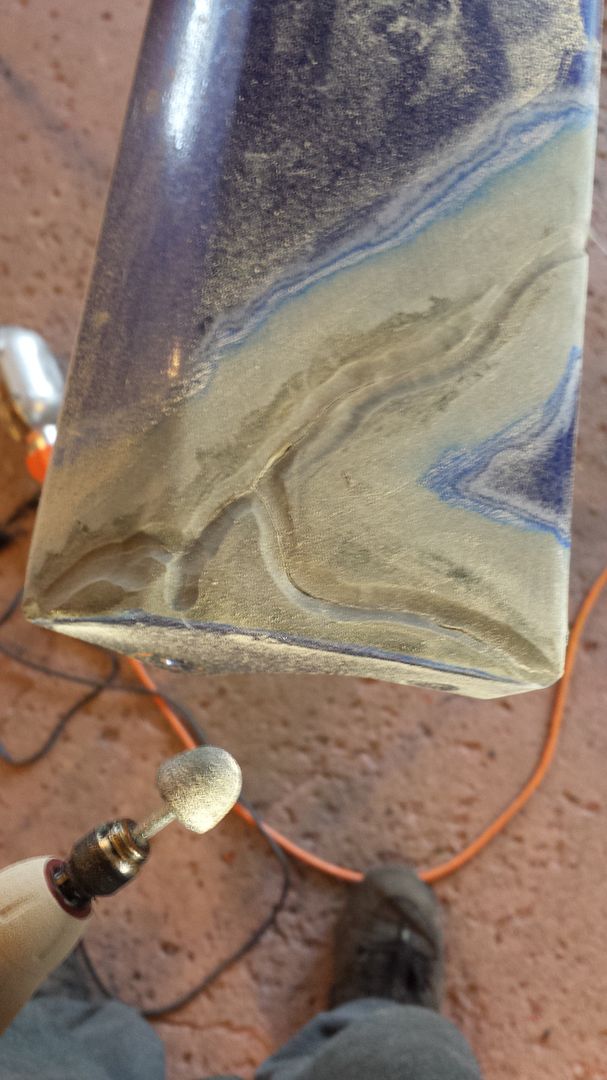 Clean with prep-all, and mix up some epoxy to fill your bevels. I like using fast-set becuase then I don't have to keep moving it around until it starts to set...as it is pretty "fluid" and will run.....but I'm experience and a novice might need the extra working time so use your discretion here.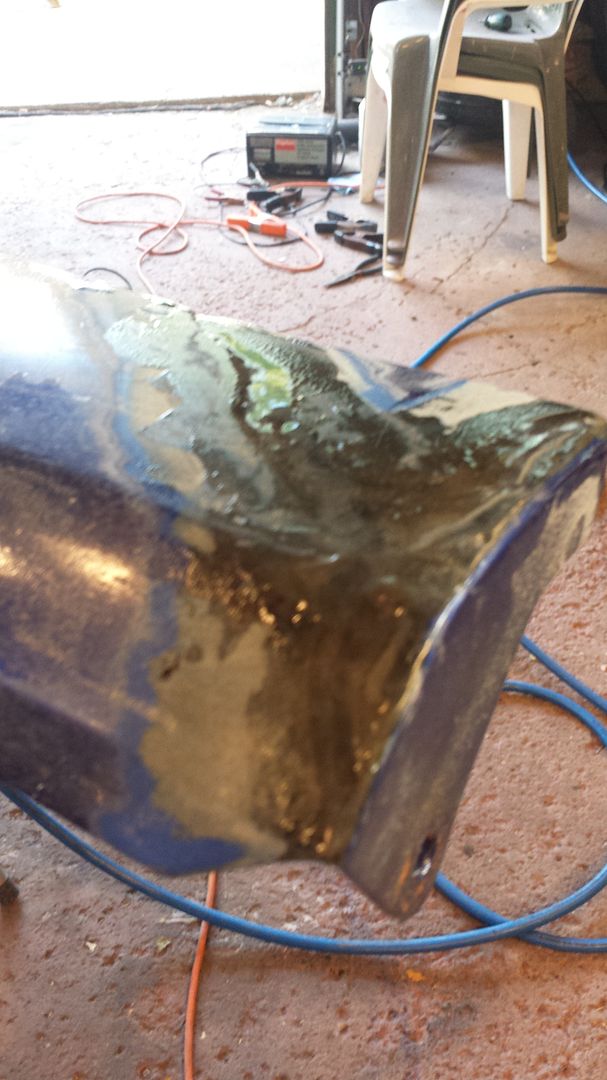 Now, once the front has set up, flip it over and cut a piece of the mesh to encompass a little larger than the area you're repairing...this is to reinforce the repaired area (likely will become the strongest area of the part after your done). Mix up some more urethane epoxy and bond the screen to the back of your part.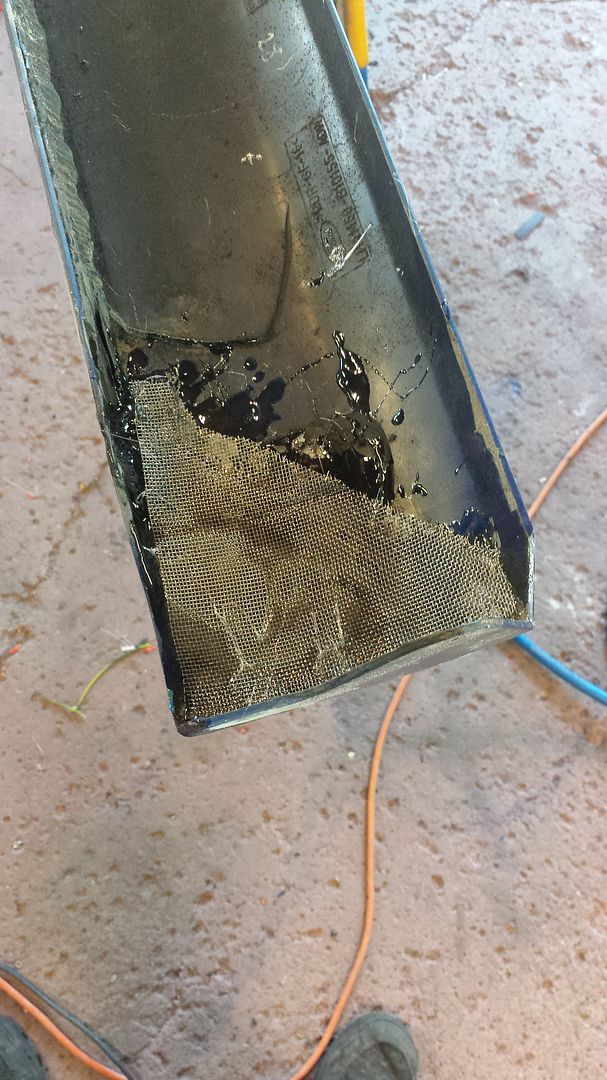 once that's dry, back to the front. Start with some heavier grit paper like 220 and start roughing your shape back in by block-sanding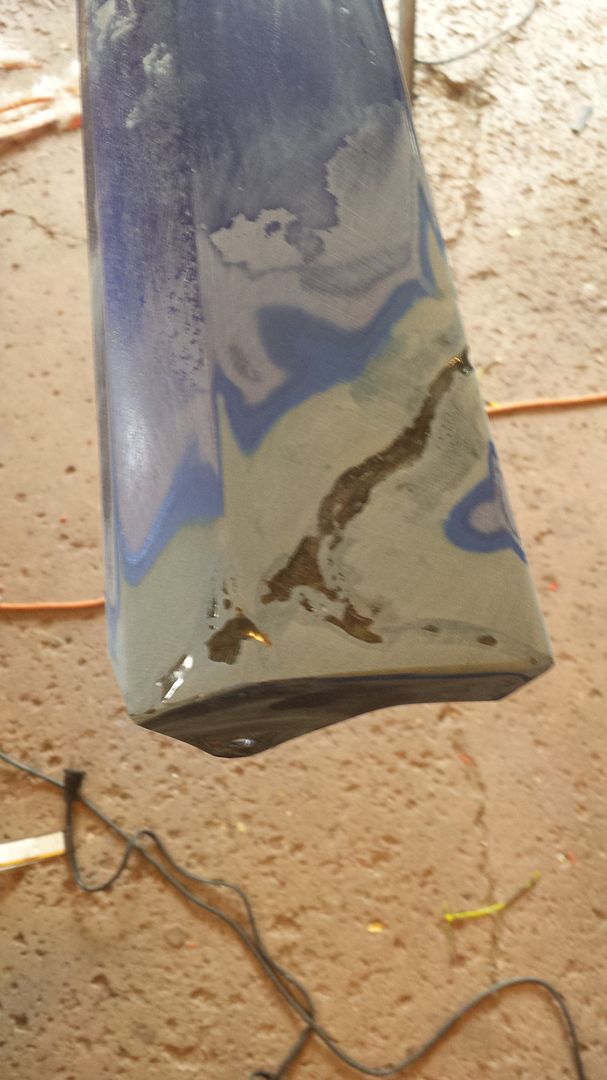 As you see, there's some shiny spots....those are your LOW areas....I use the sandpaper on my index finger and rough up the shiny spots so the filler has something to grab onto/bond.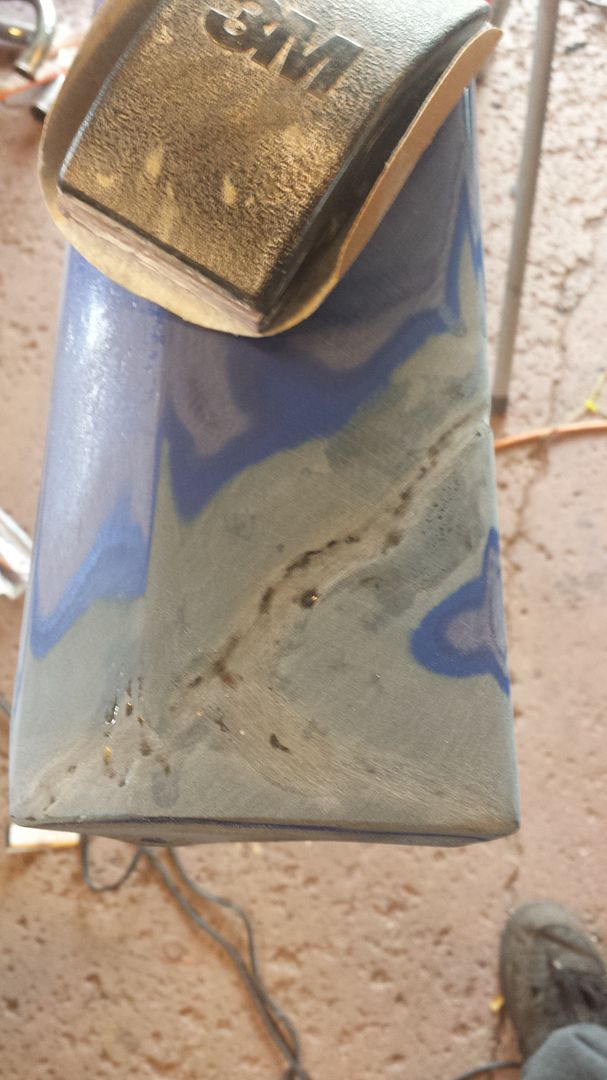 now you can mix up and apply some urethane body filler. I tend to make a mess on this part, because I don't trust the spreader to get the filler really into the low spots so I wear gloves and smush it/swirl it around a lot and then I have a really ugly patch of sloppy filler to sand down.....but I usually only have to do one coat instead of sanding into an air pocket and needing a second coat so I consider it a trade-off.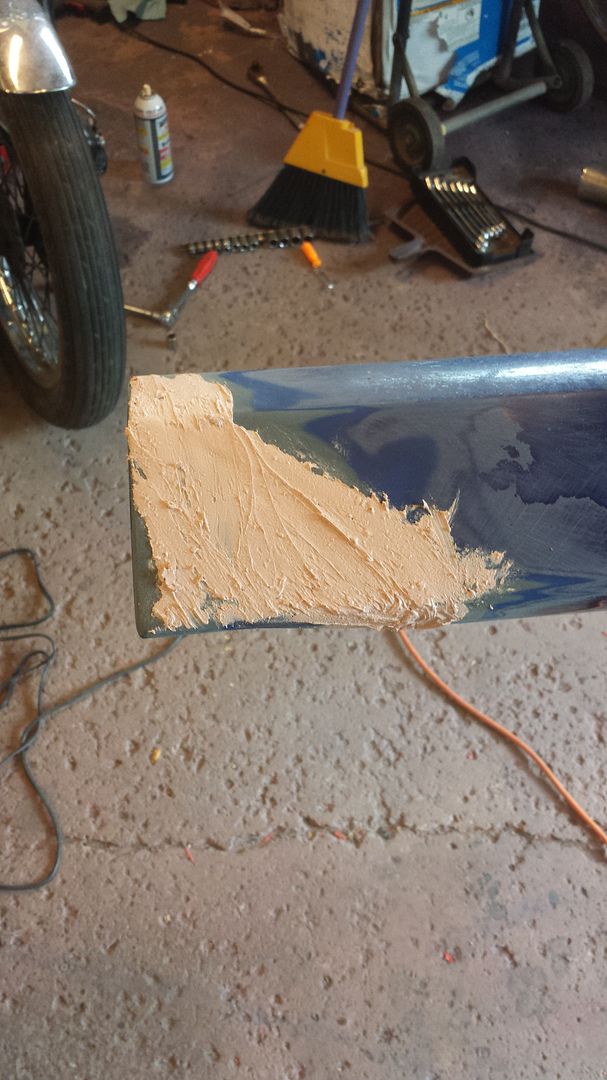 Once very dry (try pressing a fingernail into the filler, if you leave an indent, it's not ready)...you can start sanding. As I said, I make quite a mess of the filler so I start with 80 grit to knock the heavy high spots down first and then go back in with 180, 220, and 320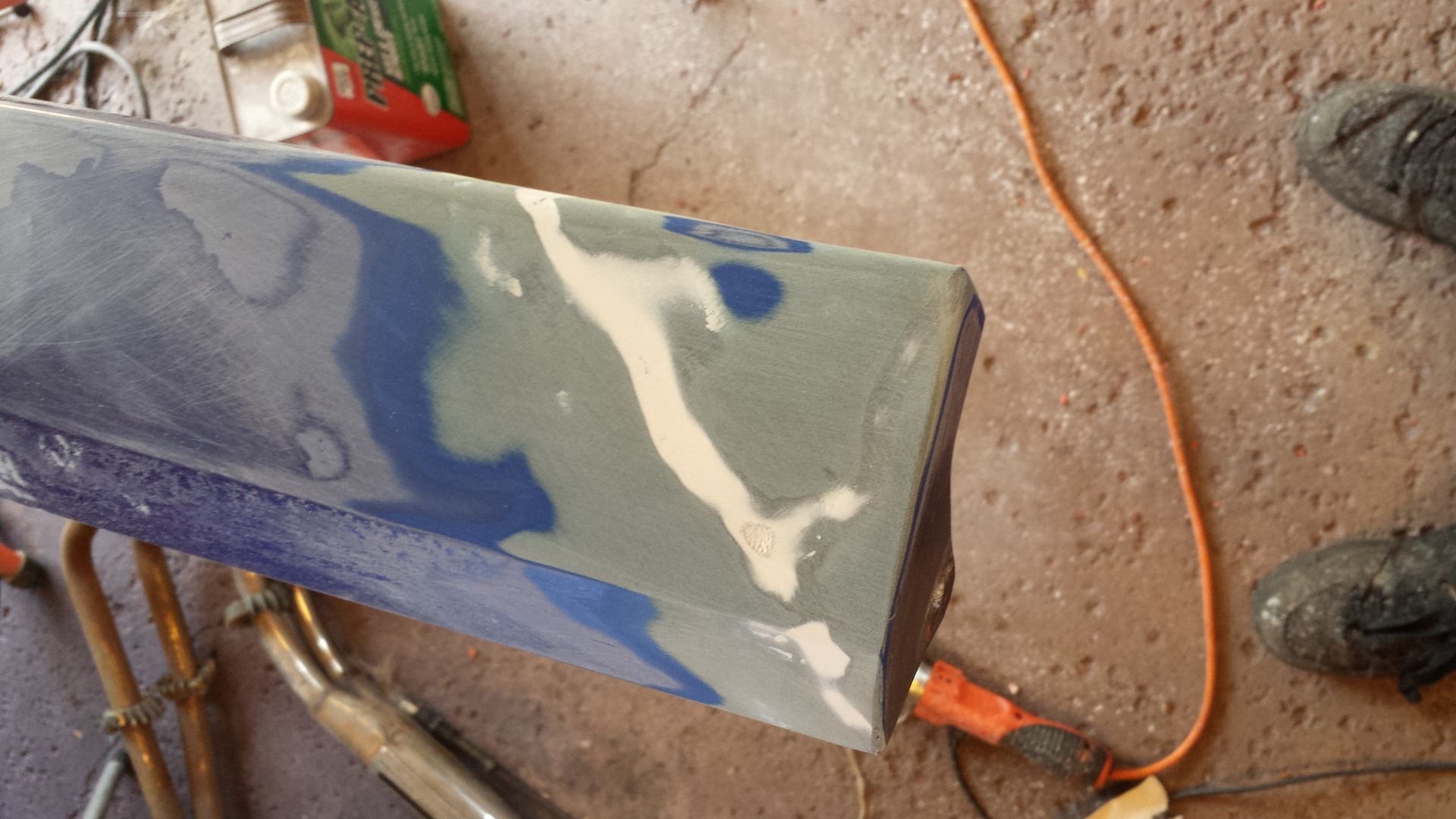 now that you have your repair pretty smooth, it's time to spray with adhesion promoter and primer to see where you're at. I use black cause it shows EVERY imperfection.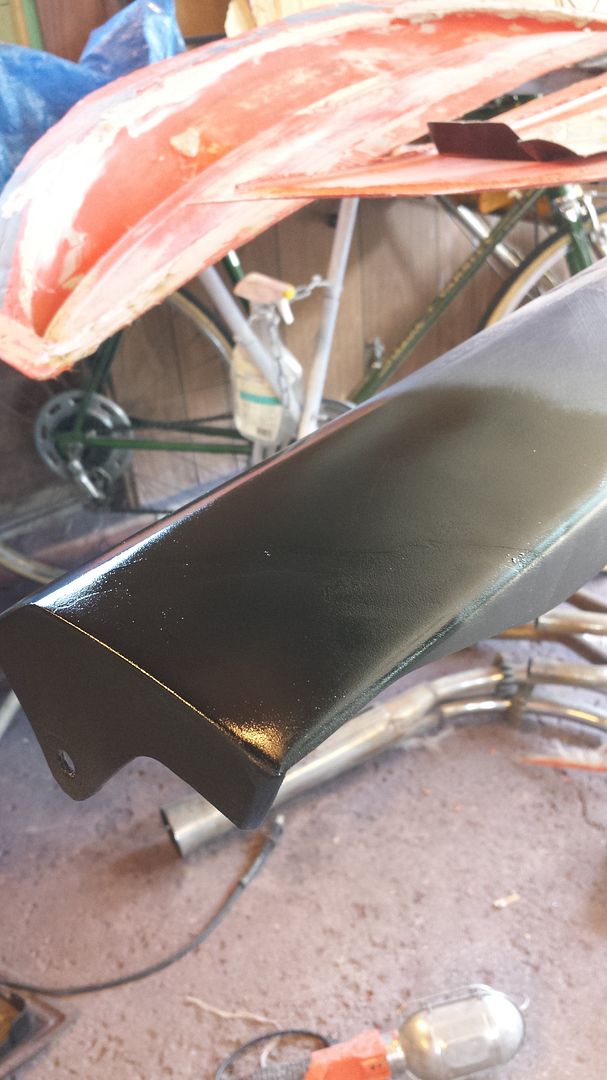 at this point, it's close but needs a little more blending....from here I just blast with filler primer a few coats and let that dry about a day or two and then put a light light dusting of the black on it to block-sand again. when there's no more black specs in the filler primer, you're flat and done! No pics of that sorry, but from here it's just paint work....and that's a whole 'nother write-up!
this process can be used on any type of urethane/plastic part for your car.... cracked bumpers, sideskirts, lips, rear wing spoilers, etc.
Let me know if anything needs more clarification!