Discussion Starter
•
#1
•
Finally decided to actually post what I've been working on, its a slow process as I work to much for to little money, but I digress. I have an 03 ZX3 that I daily drove boosted for about 4 years. Finally decided to get a little more serious with it.
Engine:
Supertech 8.7:1 (Final CR more like 9:1) .020 over
Eagle h beams
ARP Head and Main studs
Crower springs and retainers
Stock cams (this may change)
Polished zetec head (by me...on my bench in my garage, just a polish, not a port)
Topspeed intake
Fuel:
340lph Aeromotive in tank to a surge tank
380lph AEM inline
-8AN feed
-6AN return
Aeromotive rising rate fpr
80# Seimens injectors
Turbo stuff:
Precision mfs 5454E
2.5" hotside pipe, 3" cold side
Treadstone IC
3" turbo back custom exhaust
Top mount turbo manifold (turbo turtle)
38mm Tial MVS
Turbo XS bov
Transmission:
Haven't started on it yet
There is more stuff like oil cooler and custom PS lines and such, but no one really cars about that.
Pics of some junk so far, please no messy garage comments!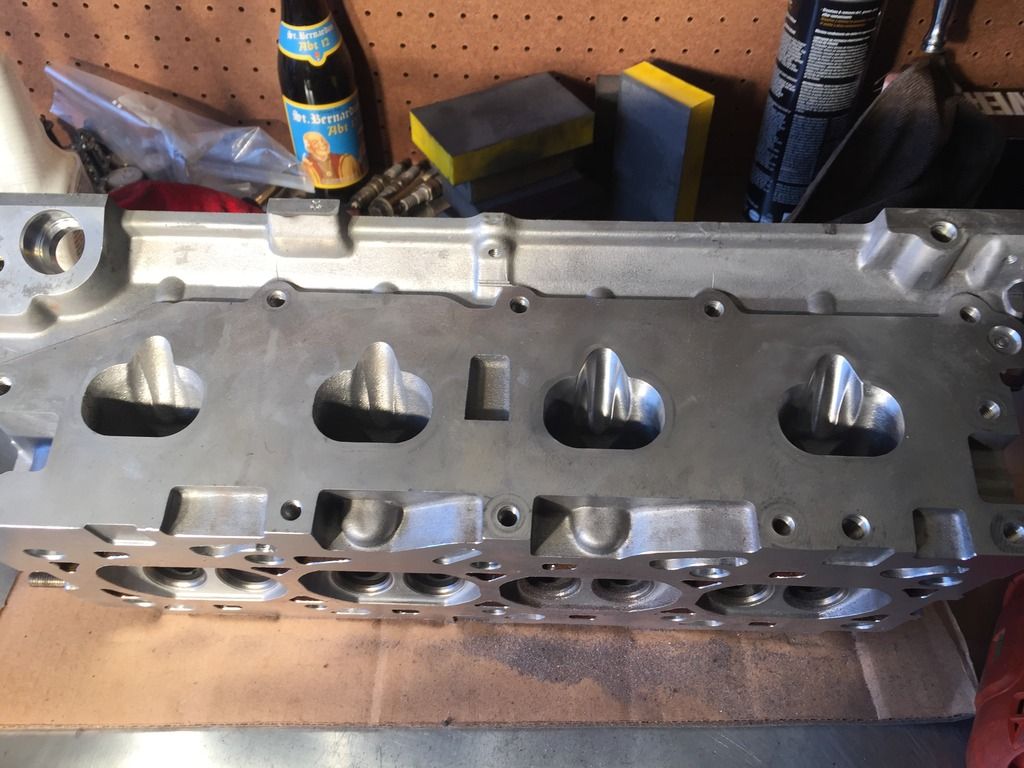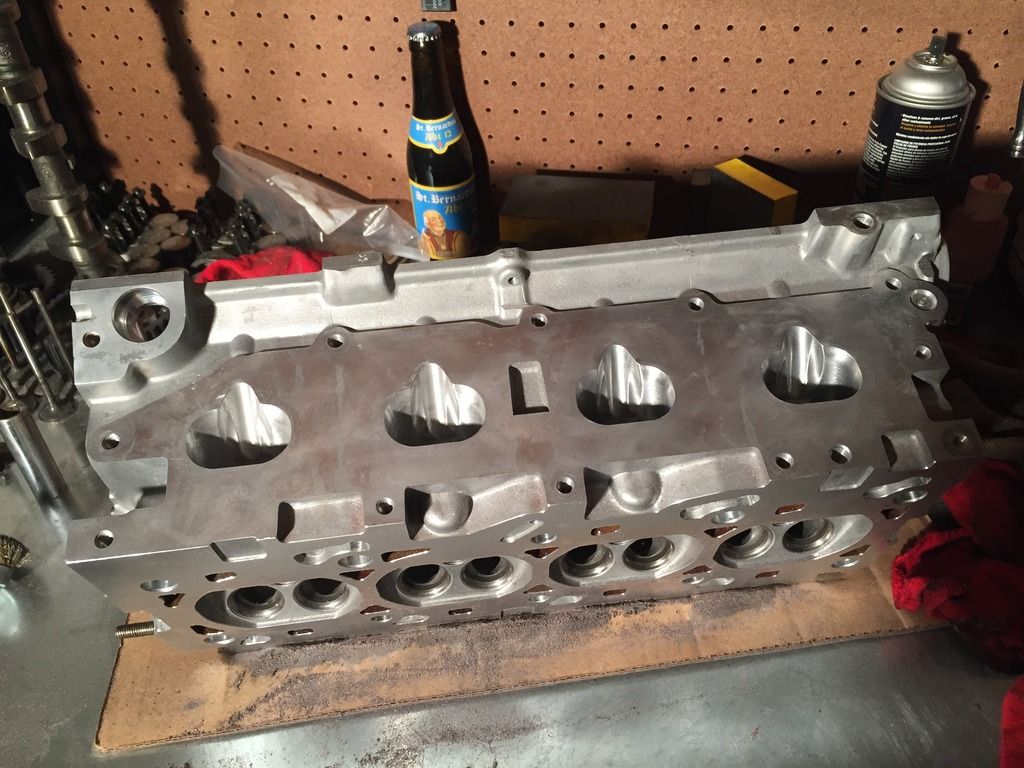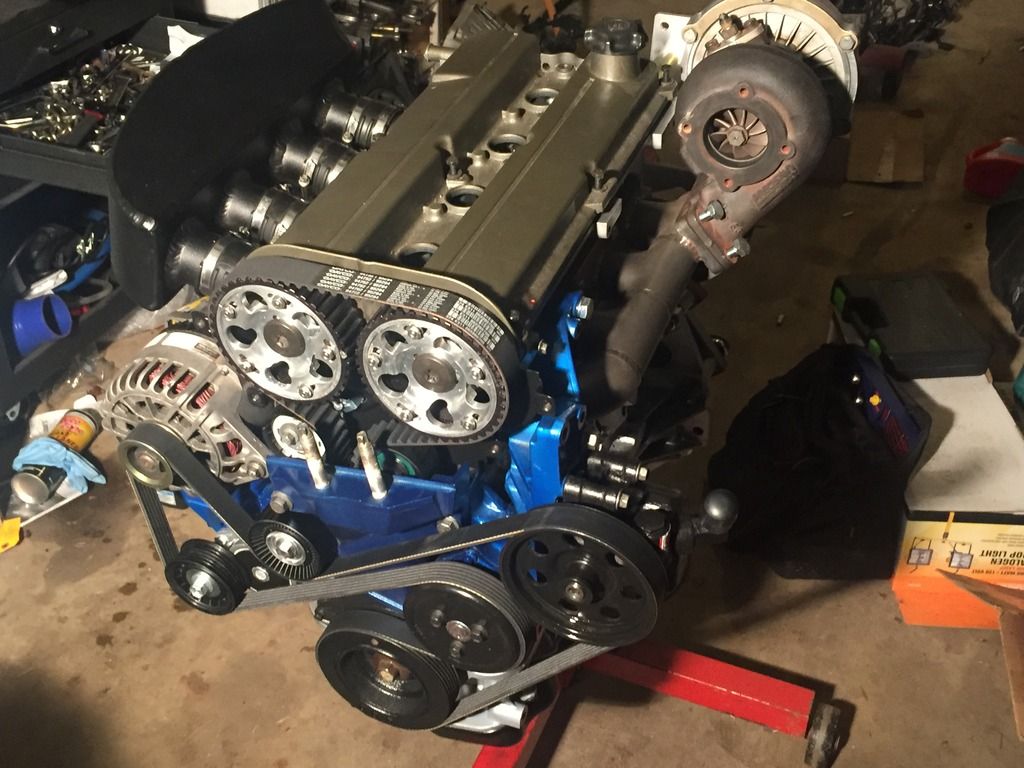 How it looked before I started tearing it apart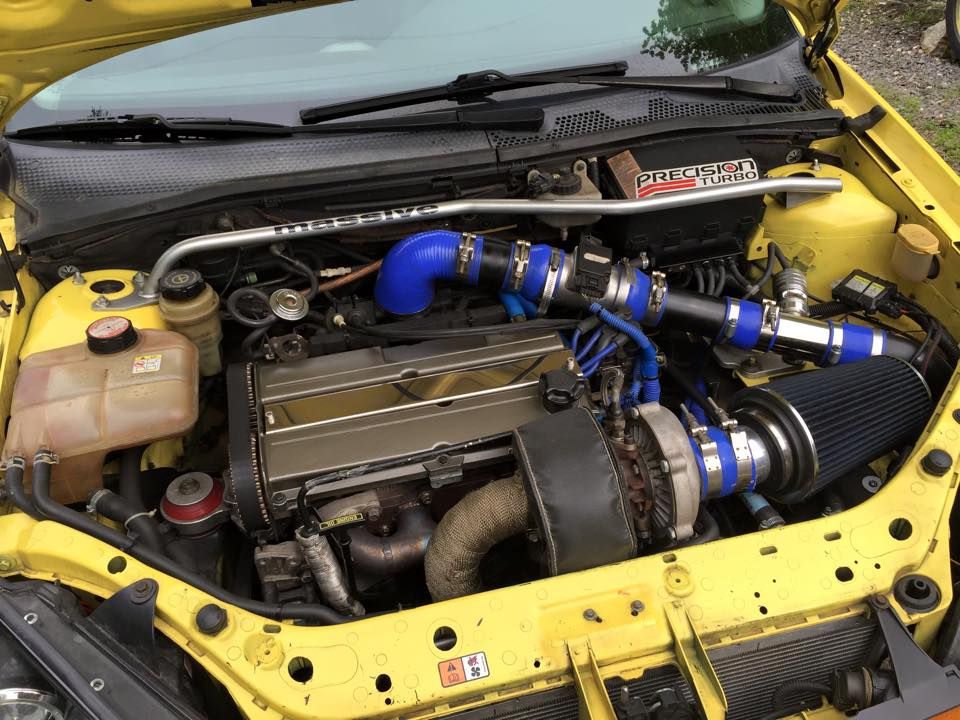 Car pic from a while back