Discussion Starter
·
#1
·
I recently had to repair 4 of 5 studs on my trim strip because I could not find a used one that didn't also have broken studs....
ignore the shaved ford emblem stuff, as I did that at the same time as repairing the studs.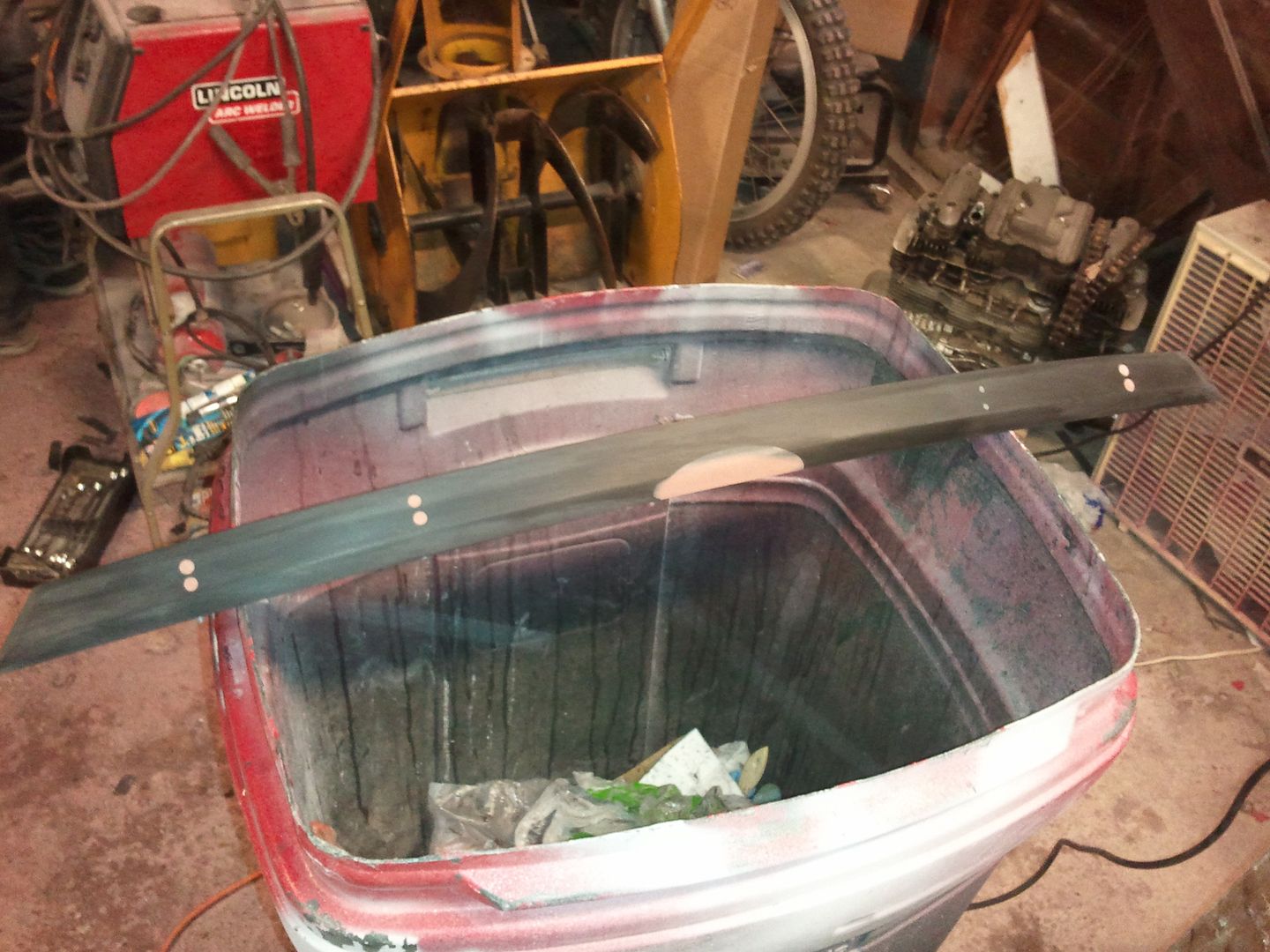 in that pic, you can see I've also finished it in some plastic filler (meant for bumper gouge repairs). You can also see some pink dots....that's because I broke 4 of 5 mounting studs removing the grab strip....here's how to repair those if that happened to you as well:
drill out the remaining stud from the plastic legs the broke off of. Then take some long 10mm bolts with three nuts on them....put one on the bolt, then put it through the hole and put two more on the other side of the leg (between the plastic leg and rear side of the strip itself). adjust the nuts in a way that some of the bolt is on either side of the plastic leg, and jam the third nut against the nut inside the leg. Then drill a couple 3/16" holes from the top sides of the strip and counter sink them. Then back-fill the leg area with epoxy putty/stick like you did in the badge recess. make sure the putty pushes through the holes and crowns over the counter-sinks so they anchor. This will make you a nice new stud that isn't going ANYWHERE. once the epoxy is dry, cut the head of the bolt off and remove the top nut, which now is your mounting nut when the strip is back on the car.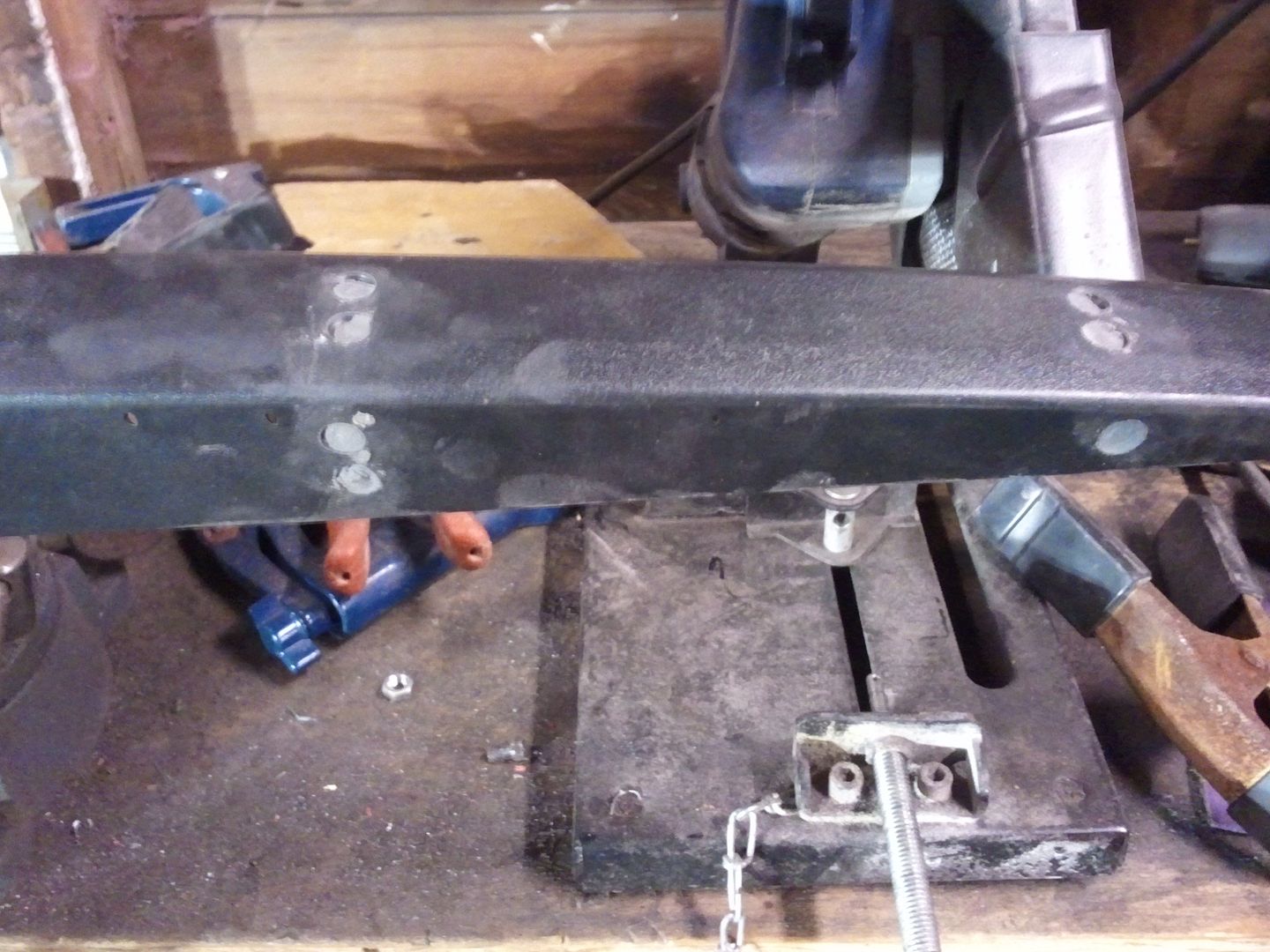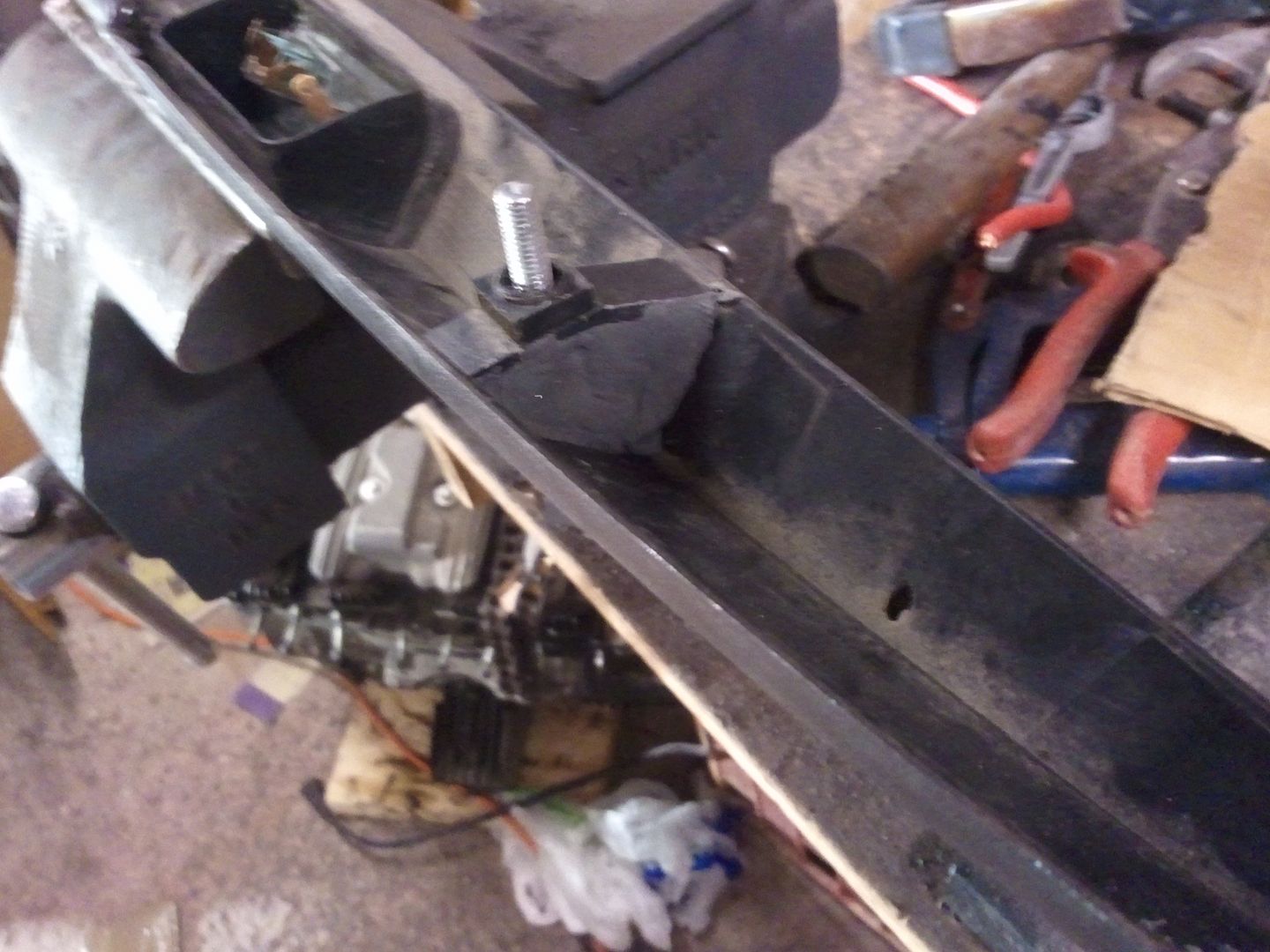 Sand the strip down smooth, if you started with a textured strip like I did, you'll have to hit it with 180 to start, then 220, then 320. if yours was painted already, just 320 will do.
Then filler prime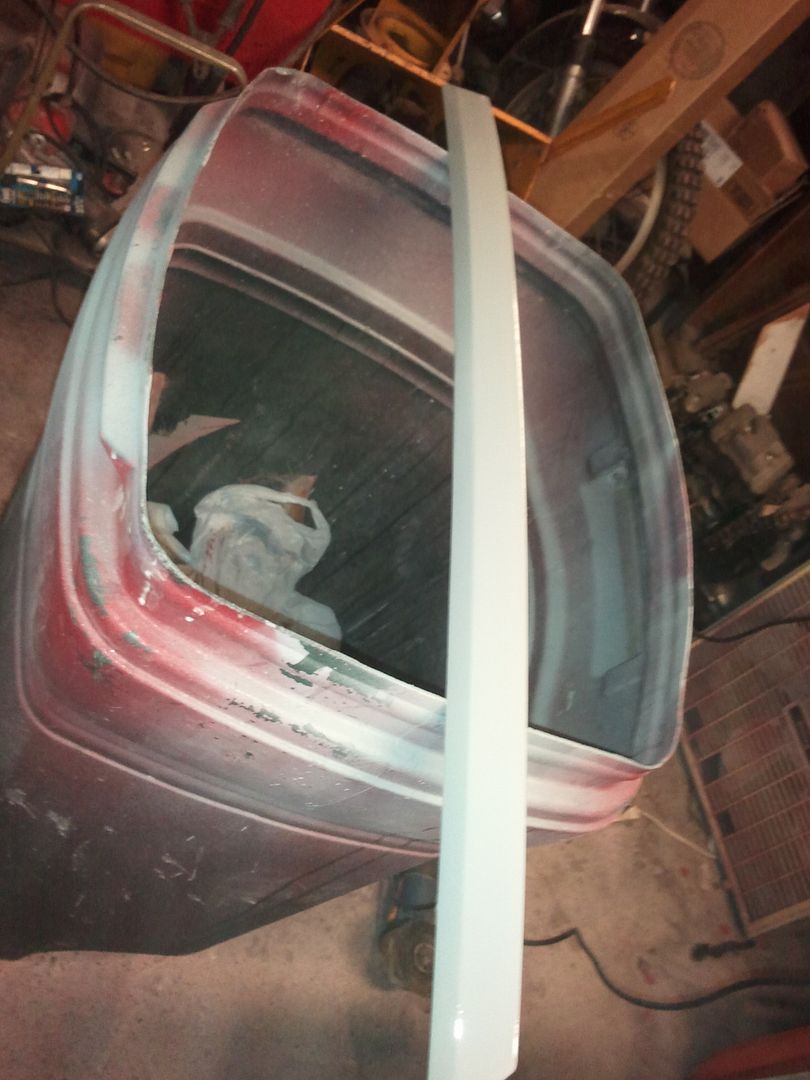 now you can scuff in 400 and 600 wet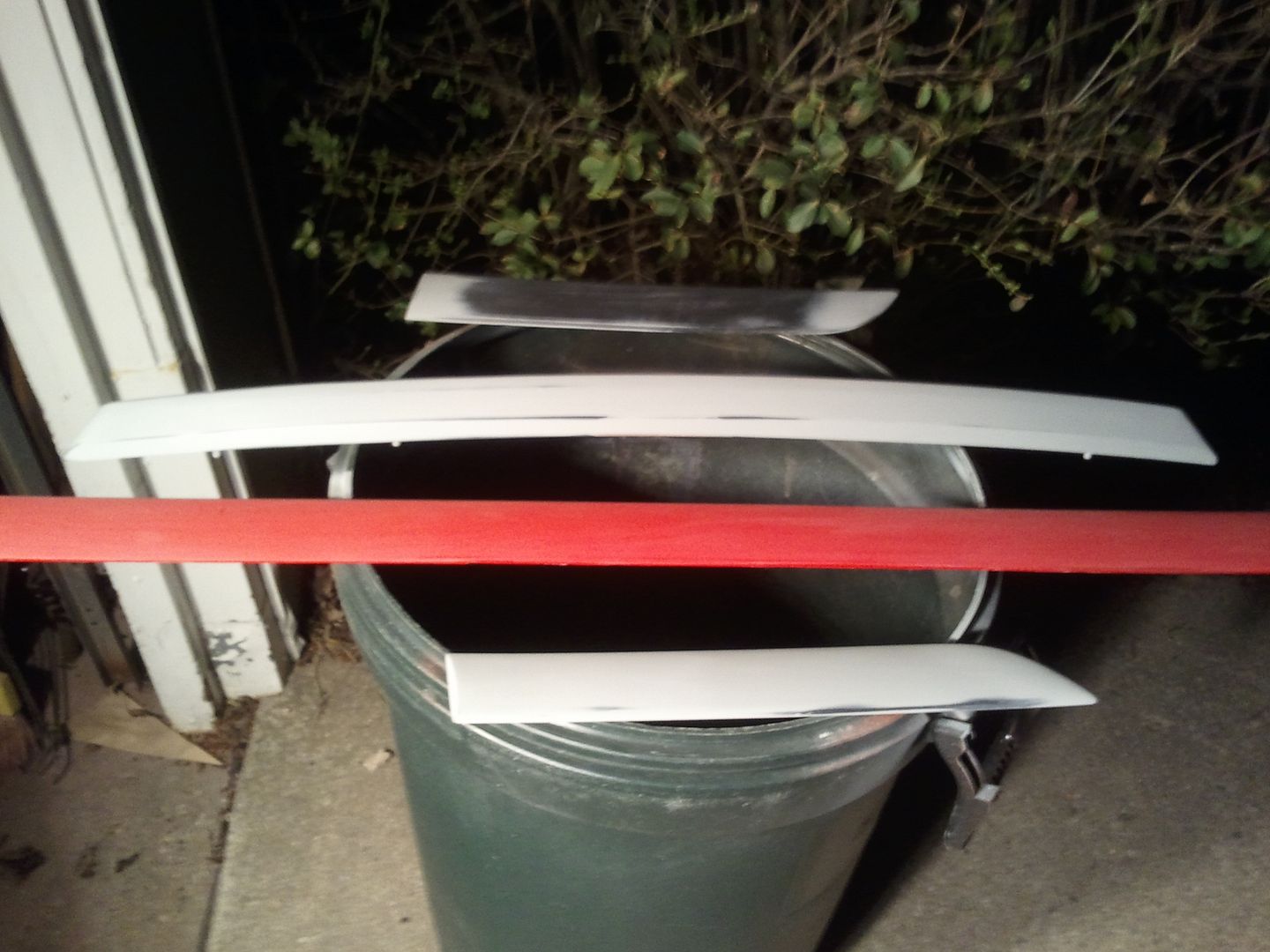 and paint!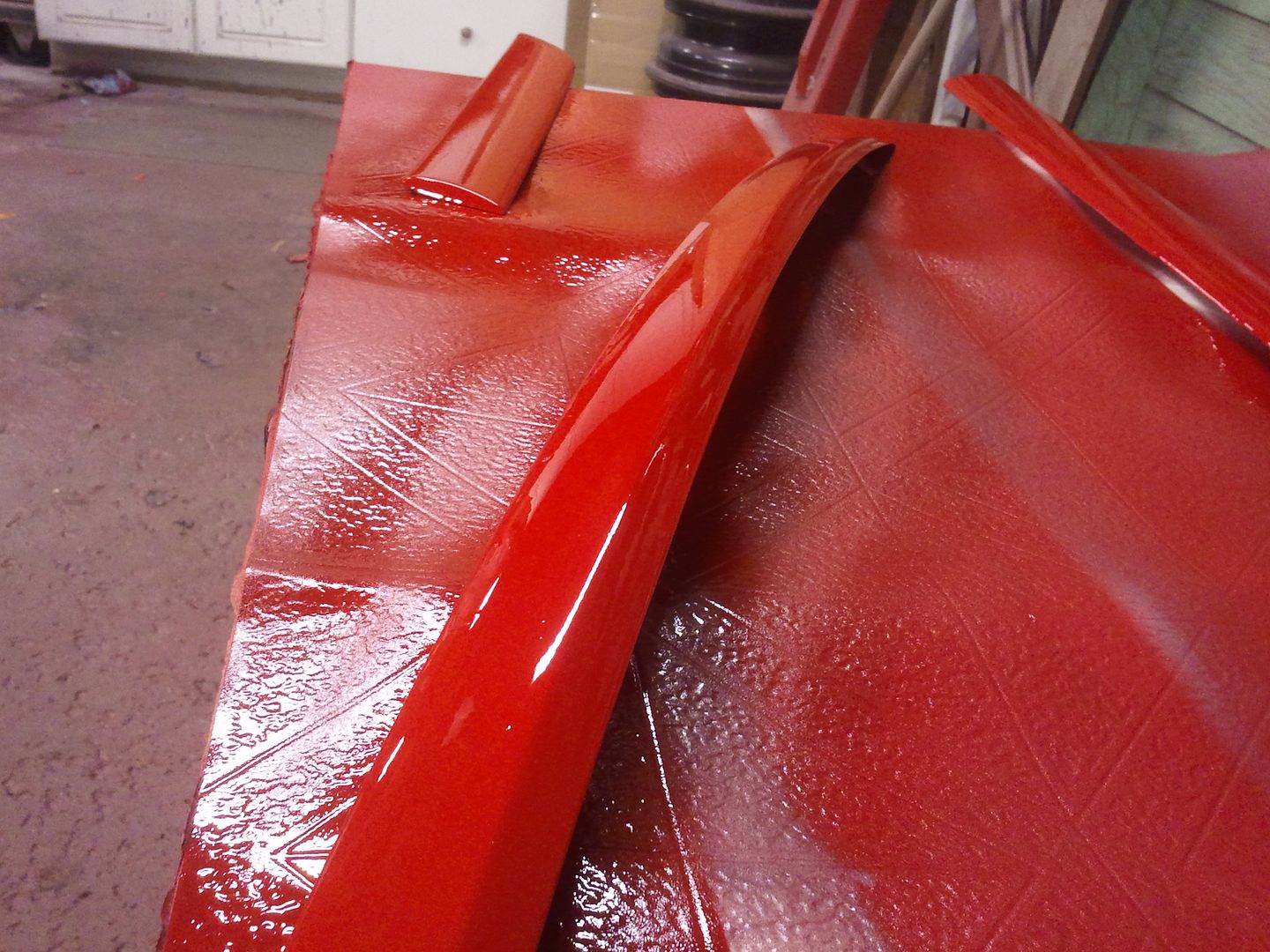 once dry, put the car back together and enjoy your newly repaired grab strip.
(but birds will probably poop on it)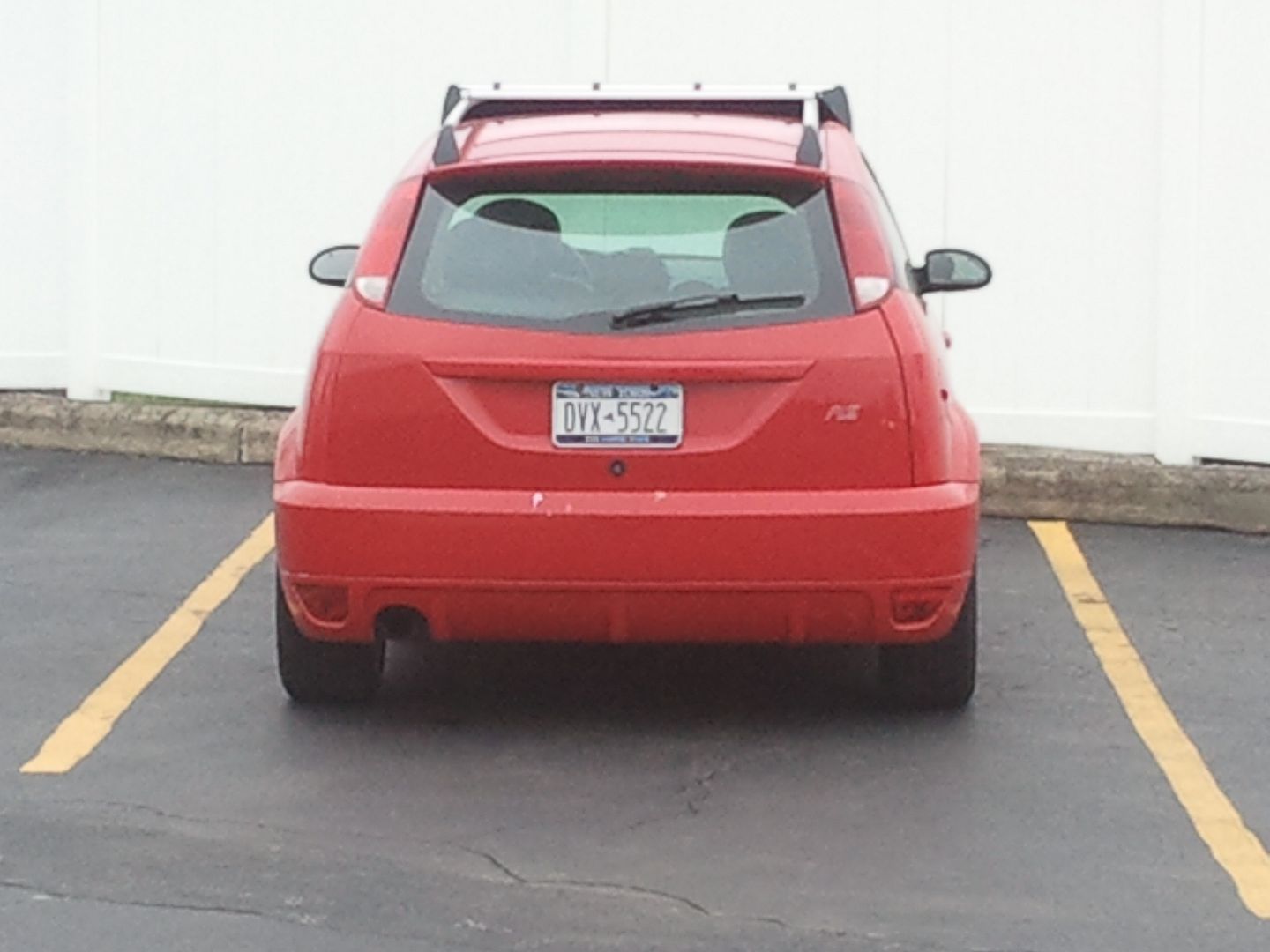 Pro Tip: use never-seize on your new studs so this doesn't happen again, and use a lock-washer with the nut when installing so the nuts don't vibrate loose from using never-seize